Syria: World powers agree on roadmap to peace in war-torn nation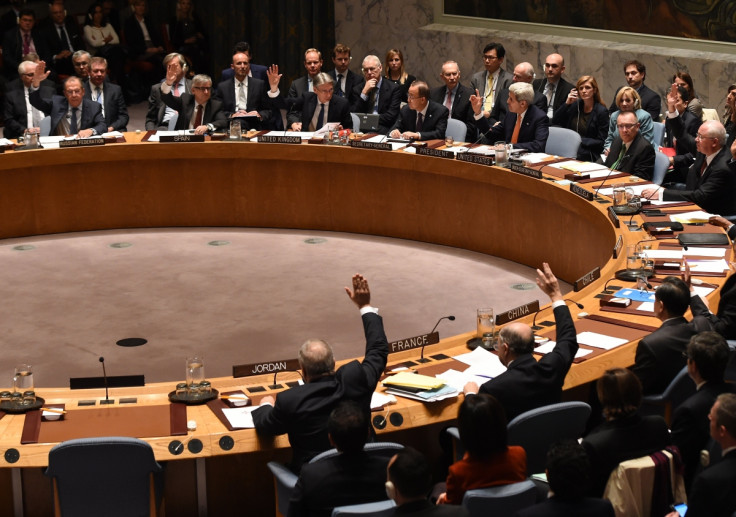 The UN Security Council has unanimously approved a resolution endorsing a peace process for Syria, where 250,000 people have died in the bloody civil war which broke out in 2011. The rare agreement, reached by the 15-member Council, calls for a ceasefire and sets out a timetable for political talks between the Syrian government and opposition, starting in January 2016.
Chairing the vote, US Secretary of State John Kerry said that by adopting the resolution a clear message was being sent that "the time is now to stop the killing in Syria and lay the groundwork for government that the long suffering people of that battered land can support". Kerry added: "The resolution we just reached is a milestone, because it sets specific goals and specific timeframes".
The resolution says that UN-supervised voting must take place in Syria in the next 18 months, but it did not mention current president Bashar al-Assad's future role in the country, or even whether he would be able to compete in the elections. The statement supports a ceasefire in the country "as soon as the representatives of the Syrian government and the opposition have begun initial steps towards a political transition under UN auspices".
Speaking before the session in New York on 18 December, US President Barack Obama reiterated his longstanding position that Assad can have no part in the country's political future. "I think that Assad is going to have to leave, in order for the country to stop the bloodletting and for all the parties involved to be able to move forward in a non-sectarian way," he said at his year-end White House press conference. "He has lost legitimacy in the eyes of a large majority of the country," Obama added.
Samantha Power, the US Ambassador to the UN said the resolution "sets stage" for political transition in Syria. She added that the unanimous vote shows international "unity and momentum to end crisis."
The resolution would not affect Russian and US-led coalition strikes on the Islamic State (Isis) and other terror groups. It also leaves open the conundrum of which rebel groups constitute terrorist organisations, meaning they would fall outside of the ceasefire and not be included in talks.
© Copyright IBTimes 2023. All rights reserved.