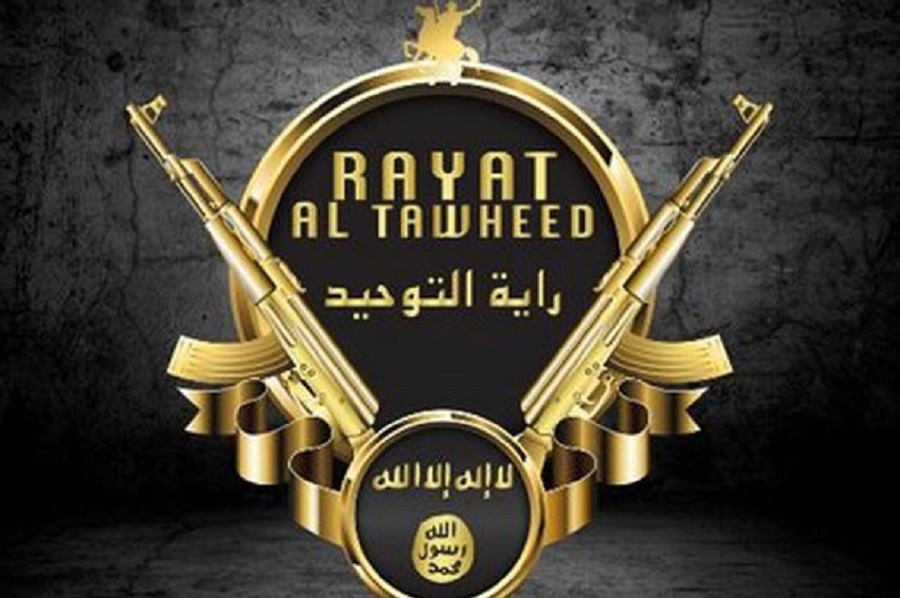 The reported killing of two Britons fighting in Syria, has drawn fresh attention to an extremist rebel group that has made extensive use of social media to recruit would-be jihadists in the UK.
Rayat al-Tawheed, or Banner of God, has been posting videos and photos on Twitter, Facebook and Instagram to glamourise jihad and lure British Muslims to join the fight against the regime of Basha al-Assad and rival rebel groups in Syria.
Reportedly comprised of British fighters only, Rayat al-Tawheed is linked to the renegade al-Qaida offshoot The Islamic State of Iraq and the Levante (ISIS).
Their social media posting alternate skillfully-photoshopped pictures accompanied by slogans like: "You only die once, why not make it martyrdom", to graphic images of bloodshed and cruelty from the battlefield.
In April the group uploaded onto Facebook a photo of a fighter playing with the severed heads of two men said to be soldiers loyal to the regime. The heads were described as "trophies" taken after an operation.
Most of the posts clearly target Muslims dissatisfied with their lives in metropolitan Britain.
In a video posted online in December last year, a Rayat al-Tawheed fighter is seen wearing a black hood with eyeholes and holding a gun, as he makes the case for fellow Muslims to "leave that gangster life behind" and go into battle.
"Where are you when we need to start taking heads off? Where are you when they are slaughtering our children and our fathers?" the man says in flawless English with a strong London accent.
Another photo uploaded Instagram earlier this year, depicted a man inside a vehicle with an assault rifle while an iconic red London double-decker bus passes by in the background. "Sometimes you just got to get up and go," the caption read.
One of the leaders of the group identified by only his nom de guerre of Abu Daigham al-Britani - the suffix used by those who have travelled from the UK to join a Jihadi group abroad - was reportedly killed in battle.
Rayat al-Tawheed communicated the death on Instagram adding: "May Allah accept him."
Shiraz Maher, senior fellow at the International Centre for the Study of Radicalisation at King's College London tweeted that al-Britani had regularly featured in the group's videos.
Later, Maher wrote that the death of another British national fighting for ISIS was being reported in Syria.
Hundreds of Britons are believed to have joined fighting in Syria's civil war over the last two years, with an estimated 20 thought to have died.
In February a video uploaded online showed what UK officials believed was the first Briton to carry out a suicide attack in the country since the war started.