Syrian civil war and refugee crisis to take centre stage when David Cameron meets Angela Merkel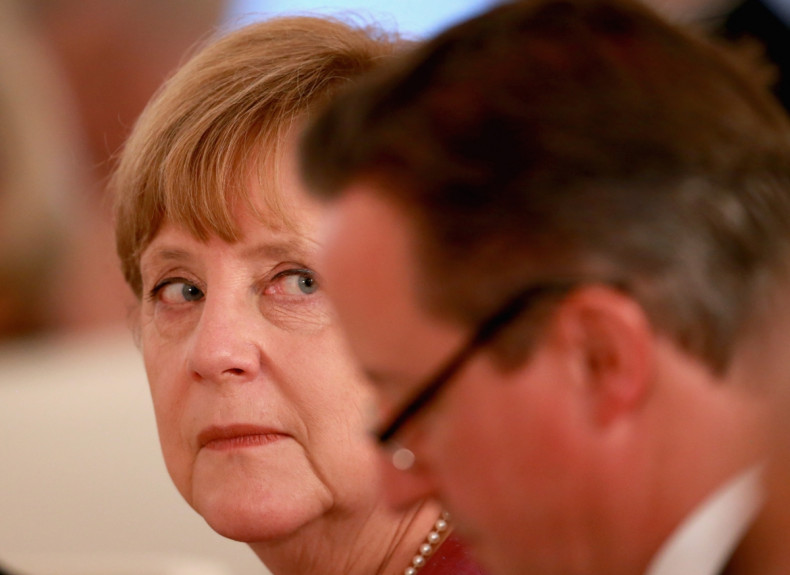 The Syrian civil war, the refugee crisis and the UK's renegotiation with the EU will be at the top of the agenda when David Cameron holds talks with Angela Merkel at Chequers on 9 October. The evening meeting between the prime minister and his German counterpart at the official country residence falls on his 49th birthday.
"It will be a wide-ranging discussion but there are three principle things that we expect them to discuss, which are the migration crisis, the ongoing situation in Syria and the EU renegotiation," a Number 10 spokeswoman told IBTimes UK.
The get-together comes on the same day that a group of Eurosceptics launched their campaign for a Brexit ahead of the UK's referendum on the issue, which Cameron has promised to hold before the end of 2017. The Vote Leave campaign is the offshoot of Business for Britain and its association groups, Conservatives for Britain and Labour for Britain.
The group has the backing of three millionaires, including Labour donor John Mills, Tory donor Peter Cruddas and Phones4U founder John Caudwell. The cross-party organisation is run by lobbying supremo Matthew Elliott – the man behind the NO2AV campaign – and Dominic Cummings, a former adviser to top Tory Michael Gove.
Renegotiation with Brussels
Meanwhile, Cameron is expected to campaign to keep the UK inside the EU after his renegotiation with Brussels. The prime minister has come up against stiff European opposition over his proposal to reform immigration rules and stop EU migrants from taking benefits in the UK for up to four years.
But the refugee crisis, which was seen thousands of people flee from the Middle East to Europe, has changed the political landscape. Germany and other nations, for example, have even introduced temporary border controls to stop refugees accessing their countries. Meanwhile, Cameron has promised Britain would take up to 20,000 extra Syrian refugees from UN camps.
The crisis has pushed immigration to the top of the UK electorate's list of concerns, according to Ipsos MORI. The study, conducted between 4 and 17 September, found immigration scored 56%, the NHS 36% and the economy 25%.
However, the latest poll from ICM showed the British public wants the UK to stay inside the 28-nation bloc. The survey, of more than 1,900 voters on 7 October, put "Remain" on 44% and "Leave" on 39%.
Elsewhere, Merkel and Cameron will discuss the ongoing military situation in Syria. The stakes of the civil war increased when Vladimir Putin was given the go-ahead by the Russian parliament to launch air strikes on groups opposing Bashar al-Assad. Cameron said on 30 September that he supported the bombing campaign, so long as Kremlin planes did not attack the Free Syrian Army.