Syrian regime warplanes bombarded Kurdish held areas in the north eastern town of Hasakah on Thursday (18 August), for the first time since the ongoing civil war broke out in the country five years back, a monitoring group and YPG fighters said.
The Kurdish people's protection unit, a crucial US ally fighting against Islamic State (Isis), said it would "not be silent" over what it termed "a blatant act of aggression". The Syrian government did not comment on the alleged bombings.
Spokesperson for the Kurdish people's protection units or YPG, Redur Xelil, told Reutersthat the air raids had struck Kurdish districts, where Kurdish security forces known as Asayish held positions. He added, "There are martyrs and wounded."
The government was also bombarding districts of Hasakah with artillery as violent clashes erupted in the city. "Every hand spattered with the blood of our people will be held to account through all possible and available means," YPG said in a statement.
The air strikes come in the wake of clashes between the Syrian regime and Kurdish forces – part of the administration that announced a semi-autonomous region in northern Syria. Hasakah is divided between the Syrian government and the Kurdish administration.
The government and YPG forces had largely left each other alone, which gave Kurdish forces the opportunity to establish autonomy across the northern region. The increasing power of the Kurds is seen as a threat by the Syrian regime and in recent times, the two sides have clashed more frequently with each other, although Syrian air raids are almost unheard of against Kurds, the Wall street Journal reported.
The UK-based Syrian Observatory for Human Rights said that fighting also took place in several areas around Hasakah. It added that at least 13 people were killed, including women and children due to the shelling by Syrian forces.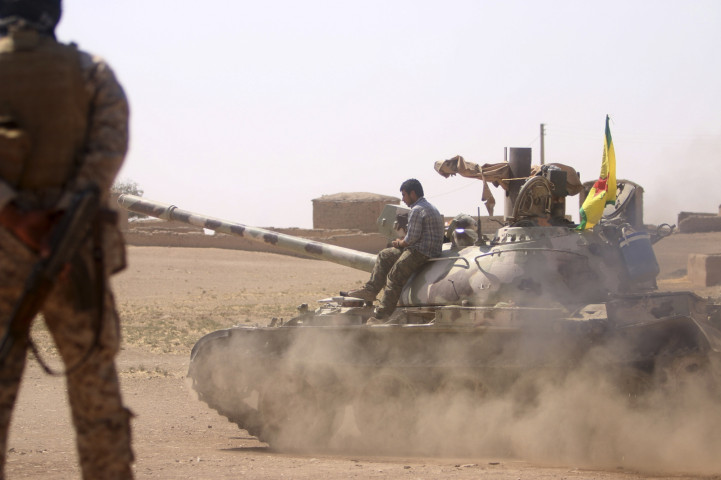 Lina al-Najjari, a resident, told WSJ, "This is the first time the regime uses warplanes to strike [Kurdish positions] in Hasakah. The bombing is very strong. This is the first time the relationship between the two sides reaches this level."
The YPG is a significant part of the US-backed Syrian Democratic Forces (SDF) – a combination of Kurdish and Arab fighters – fighting against Islamic State (Isis) militants. Last week, the SDF, supported by US air strikes declared that they had recaptured the city of Manbij and ousted the militants from the region.