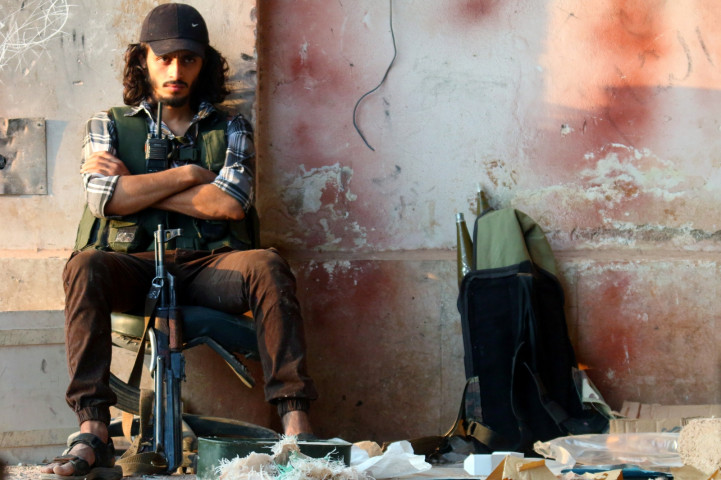 Syrian rebels have rejected claims that regime forces along with its Hezbollah allies have taken back control of areas of Aleppo that were captured by the rebels recently. Hassan al-Eshra, a militant from the Jaysh al-Islam group, told Al Jazeera that his group as well as other rebels were still in control of the flashpoint area of Ramosa in Aleppo. Insurgents have been successful in breaking the siege on eastern Aleppo on Saturday, 6 August.
Almost 250,000 people are believed to be trapped in rebel-held areas of eastern Aleppo, as a key supply route into the area was shut off by regime forces in early July. On Sunday, rebels severed the government's key route into western Aleppo. As part of efforts to reverse the gains made by the rebel groups, the Syrian regime has sent thousands of reinforcements into the city.
Meanwhile, the United Nations on Tuesday called for an urgent ceasefire in Aleppo, where two million people reportedly do not have access to clean running water and children are at risk of disease. In a statement it said, "The UN is extremely concerned that the consequences will be dire for millions of civilians if the electricity and water networks are not immediately repaired."
The UN has been hoping to restart the peace talks this month but western diplomats said the talks have to be postponed until a stable ceasefire is announced in Aleppo. Deputy French representative to the UN, Alexis Lamek, said, "I don't see how we can have meaningful talks if there is not a minimum conducive environment." It would have to include frequent 48-hour ceasefires to allow humanitarian aid into the city and to bring injured children out under UN supervision, Lamek added.
The United Nations Children's Emergency Fund (Unicef), said: "In the eastern parts of Aleppo up to 300,000 people — over a third of them are children — are relying on water from wells which are potentially contaminated by fecal matter and unsafe to drink." Hanaa Singer, Unicef representative in Syria, said, "Getting clean water running again cannot wait for the fighting to stop. Children's lives are in serious danger."