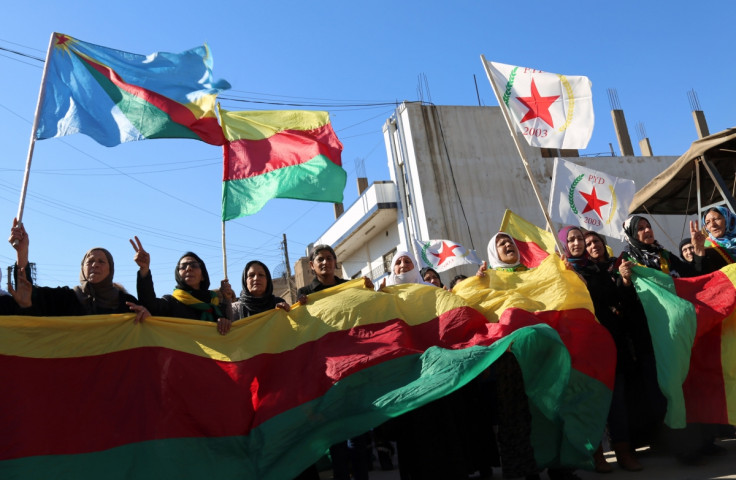 Syrian Kurds have voted to create an autonomous federation in the northern part of Syria. Officials from the Syrian Kurdish Democratic Union Party claimed political autonomy for the region after meeting delegates from different communities in northern Syria.
Officials at talks involving Kurdish, Arab, and other parties in the town of Rmeilan told AFP that delegates had agreed to a federal system, uniting three Kurdish majority cantons in northern Syria.
However, the move was denounced by the Syrian government, opposition groups and regional powers. A Syrian foreign ministry official told state news agency SANA that the declaration "has no legal basis" and would "encroach on Syria's territorial unity".
The opposition National Coalition meanwhile warned against "any attempt to form entities, regions or administrations that usurp the will of the Syrian people".
Marc C Toner, deputy spokesman for the US Embassy in Ankara, said that the US "won't recognise any kind of self-autonomous – or self-rule, semi-autonomous zones in Syria".
The move comes as peace talks between the various parties involved in the five-year conflict opened this week in Geneva, Switzerland.