Syrian President Bashar al-Assad is on the verge of regaining complete control of Damascus after capturing the last rebel-held suburbs. More than 2,000 rebels and their families were evacuated from the district of Qaboun on Sunday (14 May). The area, on the northeastern edge of the capital, has been largely reduced to rubble after a relentless bombing campaign by Assad's forces, supported by Russian air power.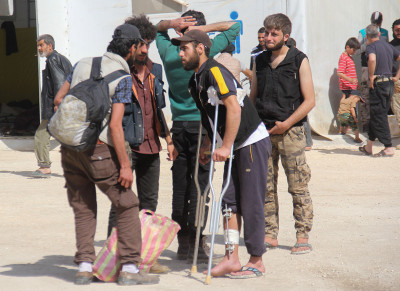 Most of the residents of the once-bustling area, which had sheltered thousands of displaced people from other parts of Syria, had fled in the last two months as the bombing escalated.
The departures from Qaboun come days after opposition fighters were evacuated from the nearby neighbourhoods of Barzeh and Tishrin, meaning the capital is now clear of rebels for the first time since 2012, apart from a few isolated pockets of resistance. The eastern neighbourhood of Jobar is still in rebel hands but is considered an extension of the separate region of Eastern Ghouta.
Army advances were made possible after tunnels between Qaboun and Barzeh were cut and the army isolated the areas from the rest of the main rebel enclave in Eastern Ghouta. This is now the only major rebel bastion near Damascus, and the fall of Qaboun and Barzeh have removed a main line of defence that protected it.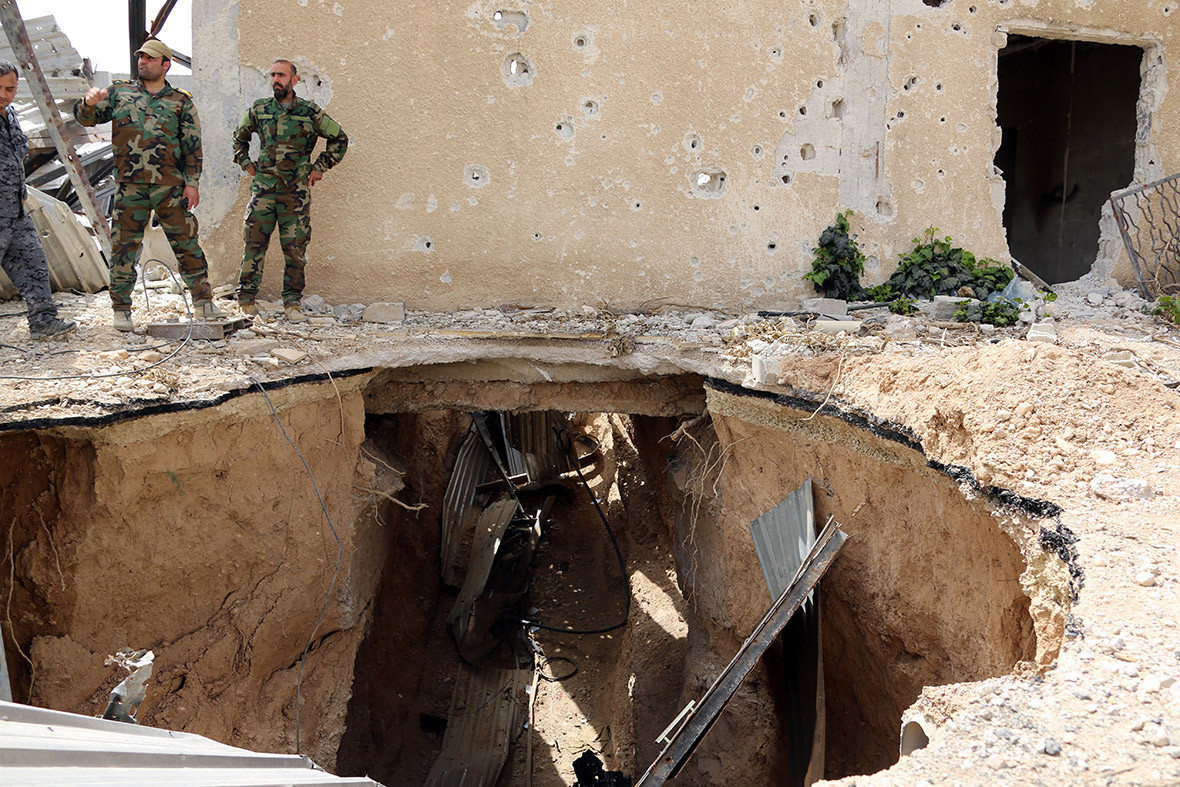 Assad has promoted the use of evacuation deals, along with what his government calls "reconciliation" accords, for rebel-held areas that surrender to the government as a way of reducing bloodshed. But the United Nations has criticised both the use of siege tactics which precede such deals and the evacuations themselves as amounting to forcible displacement.
IBTimes UK looks back at some of the most powerful photos of Assad's campaign to crush the rebel insurgency in and around Damascus through sheer firepower, with air strikes, surface to surface missiles and reported chemical attacks.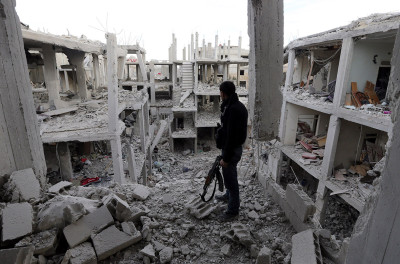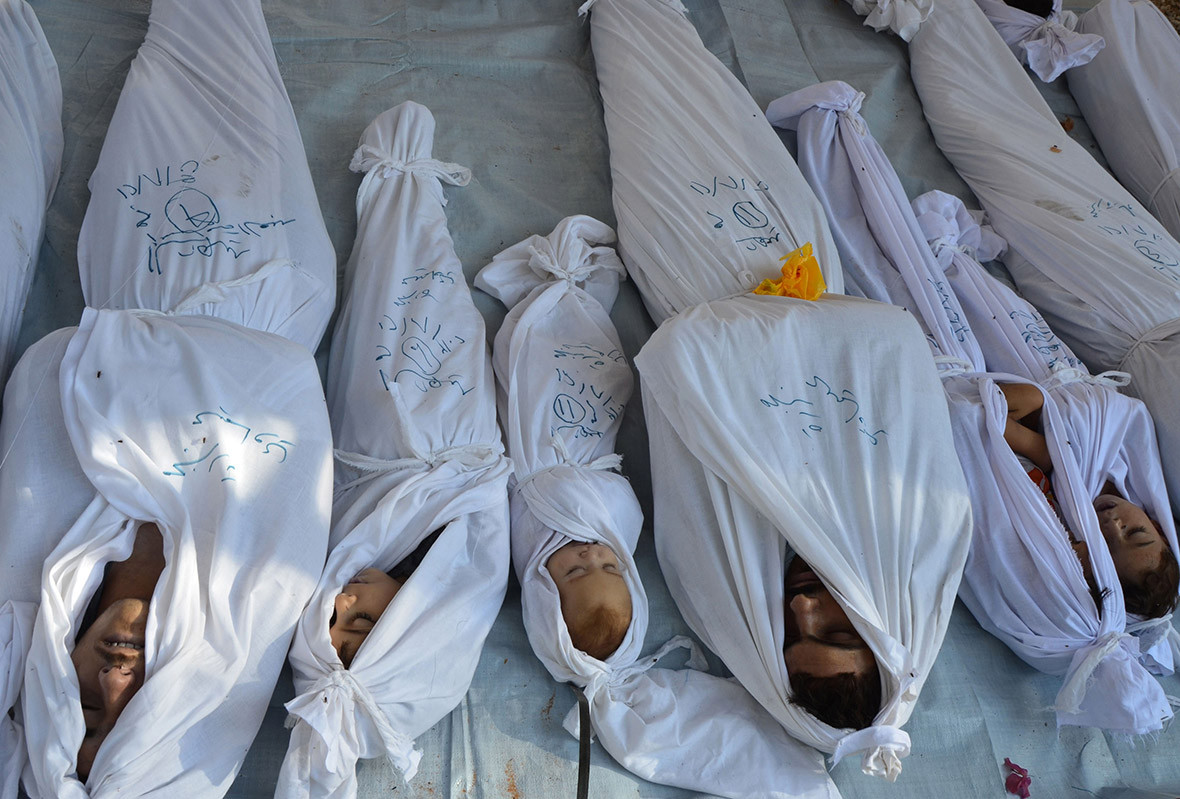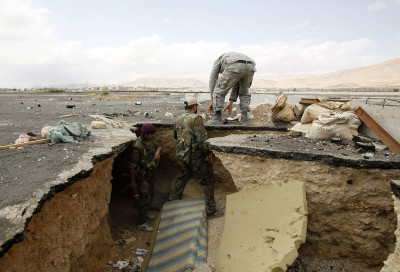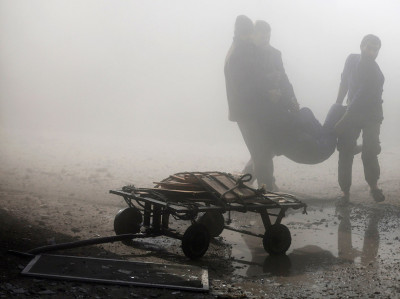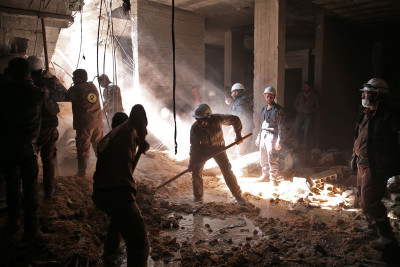 The government has made major gains across Syria since September 2015, when Russia joined the war and provided Assad's troops with air cover. Assad's forces captured all rebel-held parts of the city of Aleppo, Syria's largest city, in December 2016. The city of Homs should be under Assad's control within weeks, after thousands of opposition fighters were evacuated from al-Waer, the last rebel-held area.
Syria's conflict began in March 2011 with anti-Assad protests and turned into a war that has killed some 400,000 people and displaced half the country's population, sending about five million refugees mostly to neighbouring countries.