Syrian refugees arriving in Britain under a government resettlement programme lack the necessary support to start their new life in the country, a parliamentary committee has found.
The committee report, published on 13 January, noted there exist confusion amid refugees and local councils alike as to what the programme entails, what they are entitled to and what they are expected to do. In particular, it remains unclear whether there specialist support for victims of violence or torture is offered.
"It is critical that such people receive specialist support. Our Committee has previously highlighted the shortcomings in access to mental health services and we call on the Government to ensure a plan is in place to properly support refugees in need of them," committee chair Meg Hiller said.
Under the resettlement programme championed by David Cameron's government, the UK pledged to accept 20,000 Syrian refugees by May 2020. The reports highlighted that, despite a good start in 2015, in which 1000 refugees were resettled by Christmas, the programme "took a step back in early 2016" and meeting the target "remains a significant challenge". More than 4000 refugees have been resettled so far across 175 local authorities and the government said they are on track to meet the 20,000 mark in the next three years.
Responding to the report findings, immigration minister Robert Goodwill said: "We are providing substantial financial support to help local authorities provide vulnerable refugees with a safe environment and a chance to build their lives. Through our Community Sponsorship programme and Help Refugees in the UK website, we are also able to harness the generous offers of support and goodwill from the British public to help integrate Syrian refugees."
The committee urged the government to provide a more detailed framework, such as progress with English and employment. "We will respond to the recommendations in the report in due course," a statement from the Home Office read.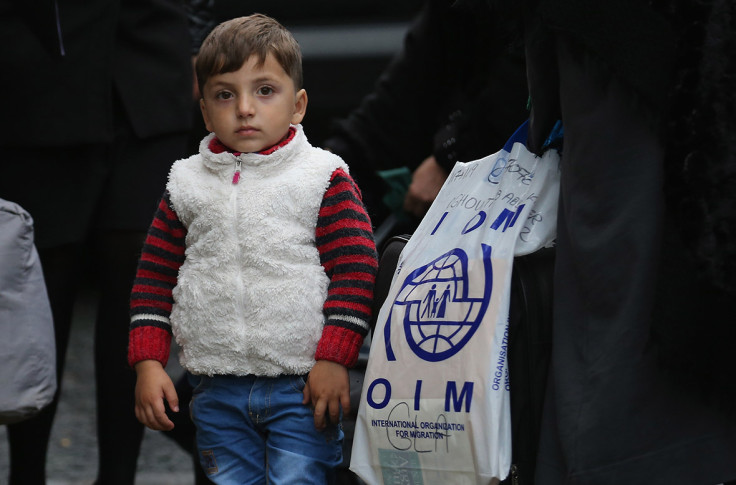 Under the programme, refugees are granted a five year humanitarian protection visa, after which they can apply for settlement if it is not safe to return. The first 12 months of a refugee's' resettlement costs are fully funded by the central government using funds from the overseas aid budget, and a further £129m to assist with local authority costs over the following years was made available in the Spending Review. Local authorities can also bid for an additional £10m of funding targeting the teaching of the English language.
The programme is supposed to provide refugees with the means of integrating into British society. They are provided accommodation and they are supposed to receive support with learning English and finding employment.
But another element that is often overlooked is the importance of community support in the area where the refugees resettle. Lena Amir Baurak of the Syrian Society of Nottinghamshire told IBTimes UK that resettling is easier for families who end up in areas where there is an established Syrian community ready to support them and where they are able to buy products they would have found in their home country too. "I know a few families who live in a mountainous part of Wales where the closest halal shop is two hours away by bus" she said.
The availability of services in Arabic would also help many refugees to find a job more quickly. Some of them are experienced drivers, but they need to gain a new license. While the practice test is not a problem, passing the theory tests involves knowing the language, and only some places, like in Northern Ireland, are theory tests offered with translations in languages other than English.
On the psychological level, Bouraki said that it would help Syrian refugees to have a clearer idea about their future prospects in Britain, as they fear they may be deported once their humanitarian visa expires. "If they'd let people choose, people could plan for it," she said. She explained that the children's future is particularly a worry, as the youngest one are picking up English fast, but losing their Arabic, while others would be in the middle of their education once the visa expires. "They know they are safe now, but not knowing what is going to happen to them in the future is a big concern for them," she said.
A charity working in partnership with local authorities to support Syrian families arriving in the country said they have seen benefits deriving from the programme, but the government should consider offering similar support to other refugees coming from war-torn countries.
Refugee Action chief executive Stephen Hale said: "We must also ensure all refugees have the right support to rebuild their lives in Britain and start contributing to their new communities. The government's extra funding of £10m for English classes for resettled Syrian refugees is much-needed investment. But it does nothing to improve access to English lessons for resettled refugees from other countries and those who claim asylum in Britain."