Dozens of children who were once in the Calais refugee camp are suing the government over claims their asylum applications were mishandled.
Lawyers for the 36 children, aged 14 to 17 are mounting the legal challenge claiming the UK government had reneged on its commitment to the Dubs amendment, under which it had agreed to allow unaccompanied refugee children to come to the country.
Of the 36 teenagers from Eritrea, Afghanistan and Sudan, the asylum claims of 28 were refused while eight are awaiting decisions.
The children are now living in 15 reception centres throughout France after the infamous 'Jungle' refugee camp was closed on 31 October.
The Immigration Act's Dubs amendment, which was passed on 22 October 2016, makes provision for particularly vulnerable children to come to the UK at the discretion of the government.
The children's lawyers, Duncan Lewis Solicitors, says the Home Office failed to allow the children to be relocated to Great Britain then failed to give proper written decisions why their applications were refused. They also claim the Home Office failed to use its discretion in response to the most extreme cases in Calais.
Toufique Hossain, director of public law at Duncan Lewis Solicitors, said according to the Guardian: "The government has rendered these children, including some as young as 13, to effectively be without any legal remedy until well into the New Year, which is the earliest that the relevant Home Office officials have agreed to give reasons for refusing some of these children."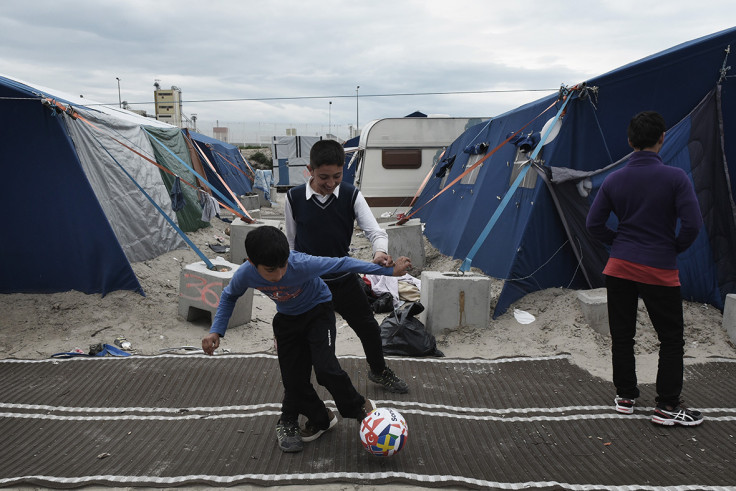 Hossain said that to date, only 200 children had come to the UK and no more were expected from the Calais migrant camp. On 17 December it was reported that hundreds of child asylum seekers in France expecting to come to the UK had their Home Office claims rejected.
"The way that this has all been handled by both the UK and French authorities is nothing short of shameful. It is morally reprehensible and, we argue, simply unlawful that these children have not been given written reasons as to why their applications were refused and that these children were told about the refusals in group meetings without a proper procedure in place."
A Home Office spokesperson said to the newspaper: "It would be inappropriate to comment on ongoing legal proceedings."