These photos show the daily lives of members of the all-female Mother Aisha battalion in the embattled city of Aleppo in northern Syria.
The battalion, controlled by the Free Syrian Army, provides aid and security in addition to being a combat unit.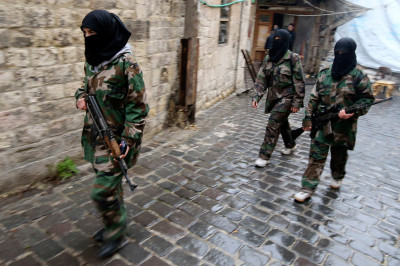 The brigade is named after one of the Prophet Muhammad's wives who is revered in Sunni Islam, but is viewed negatively by Shi'ites.
The women who make up this force operate as fighters on the Old Aleppo frontline, and are also in charge of two medical field hospitals for injured fighters and a police station for women detainees.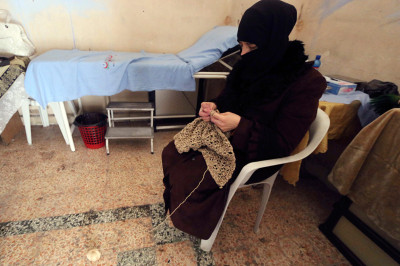 The Syrian Observatory for Human Rights estimated that about 5,000 women are engaged in military combat and logistics in Syria. One in five fighters in the Kurdish People's Protection Units (YPG) is female, according to an AFP report.
Aleppo, Syria's second city, is at the heart of clashes between pro-government forces and a range of insurgents, including al-Qaeda's Syria wing, Islamist brigades and Western-backed rebels.
Insurgent-held districts have been flattened by Syrian air force bombardments, including barrel bombs – crude explosive devices packed with shrapnel and nails.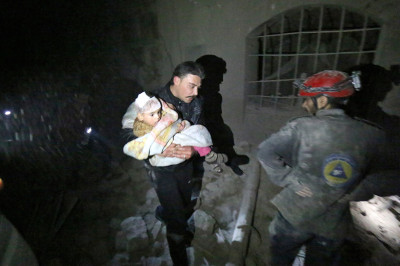 The United Nations says more than 200,000 people have been killed in Syria's conflict, which began in March 2011 with popular protests against Assad and spiralled into civil war after a violent crackdown by security forces.