Aleppo: Once the Jewel of Syria, Now the Rebels' Last Stand, Flattened by Assad's Bombs
Aleppo is one of the oldest continuously inhabited cities in the world. "The jewel of Syria" is a Unesco World Heritage site and was a popular tourist destination. Now much of Syria's largest city is in ruins. Aleppo has been split roughly in half between opposition groups in the east and government troops in the west.
Rebel-held areas have been flattened and abandoned after thousands were killed by "barrel bombs" – steel drums full of shrapnel and explosives – dropped by Syrian government aircraft.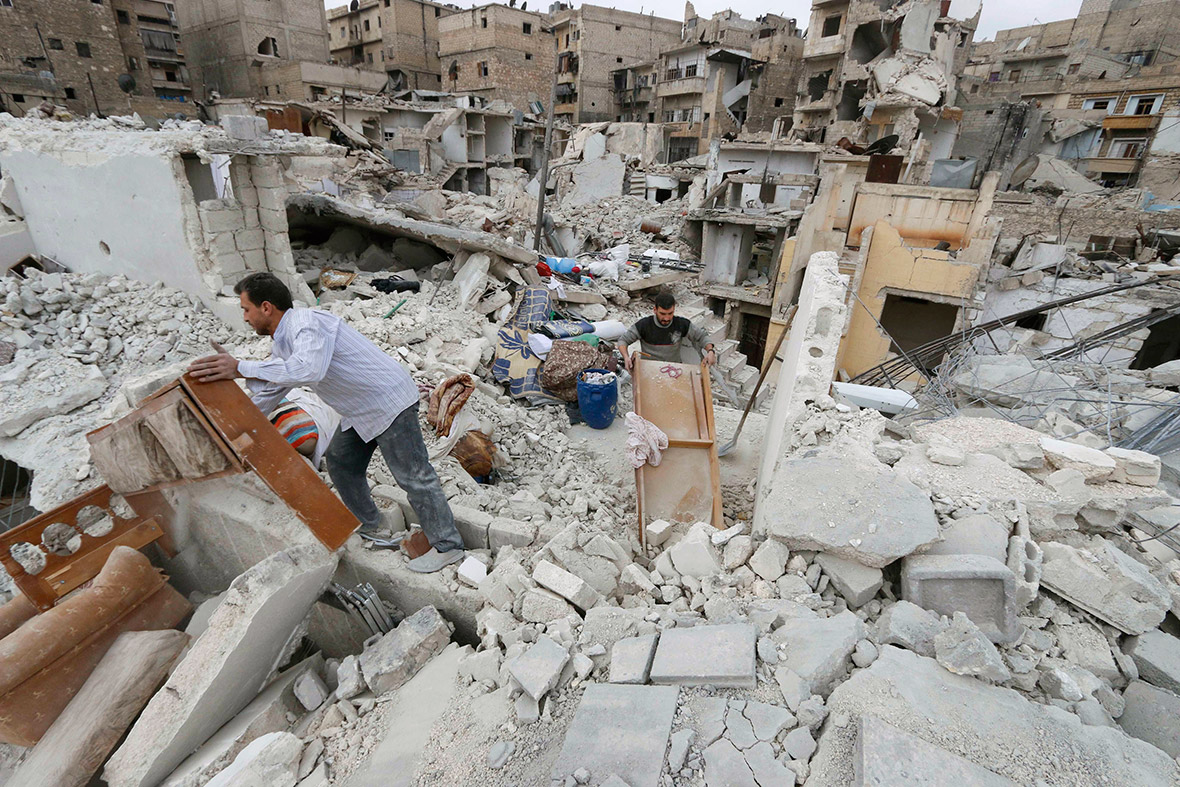 The momentum in the nearly four-year-old conflict is widely seen to be with President Bashar al-Assad's forces, reportedly bolstered by fighters from Iran, Lebanon, and Afghanistan.
His troops have slowly encircled rebel positions this year trying to cut supply routes. Islamic State (IS) militants are also trying to take nearby communities.
French Foreign Minister Laurent Fabius said that the coalition fighting IS must now save Aleppo. "Abandoning Aleppo would condemn 300,000 men, women and children to a terrible choice: the murderous siege of the regime's bombs or the barbarity of the Islamic State terrorists," Fabius wrote.
"It would condemn Syria to years of violence. It would be the death of any political perspective and would see the fragmentation of the country run by increasingly radicalised warlords. It would also export the internal chaos of Syria towards already fragile neighbours Iraq, Lebanon and Jordan."
Turkish Prime Minister Ahmet Davutoglu has said Assad's forces are committing "large massacres" by barrel-bombing areas under the control of the Free Syrian Army (FSA), an umbrella term for the dozens of armed groups fighting Assad.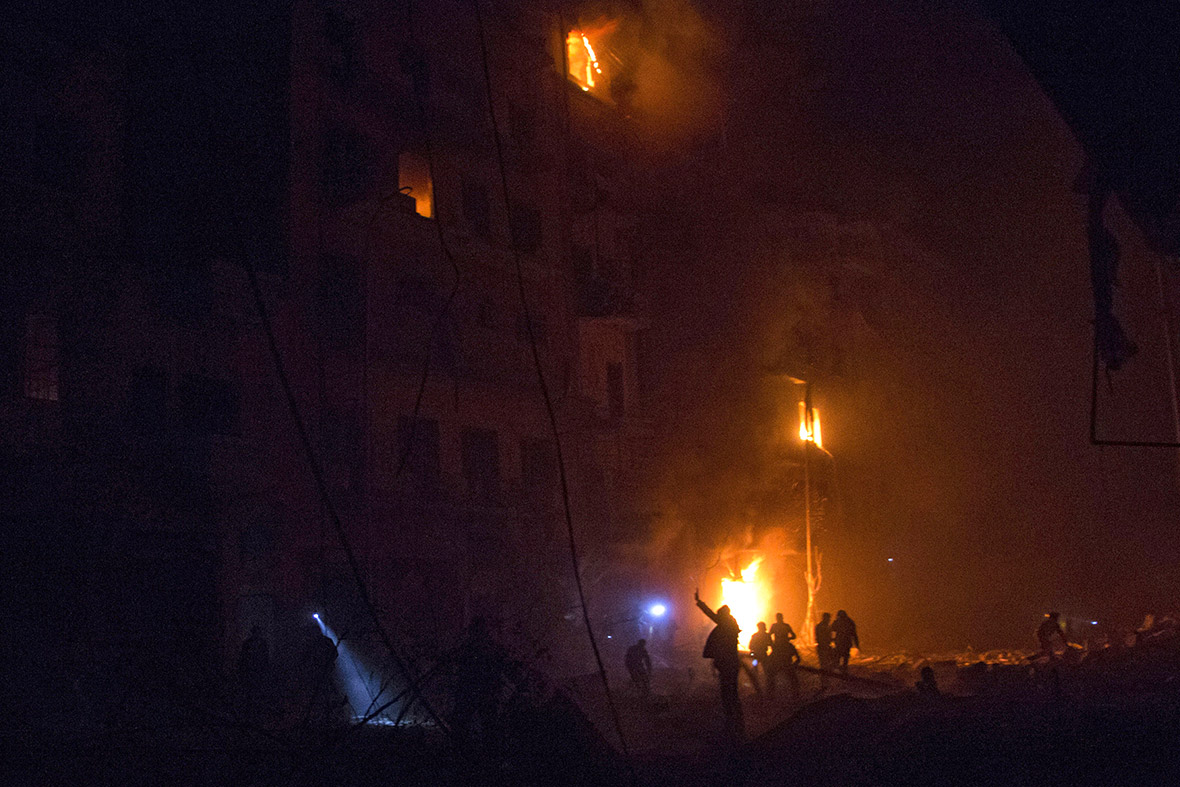 Apart from Aleppo and areas in the south of the country, "the FSA has been decimated and no longer effectively exists," Fayez al-Dweiri, a retired Jordanian general who follows the Syrian war closely, said.
Thousands of rebels have died fighting Islamic State this year, a war that has overshadowed and undermined the struggle to topple al-Assad. Now the Nusra Front — al-Qaida's branch in Syria, which previously was also fighting against IS — has turned on more moderate factions.
"This is the end of the Free Syrian Army," said Alaa al-Deen, an opposition activist. "It's the beginning of an Islamic emirate."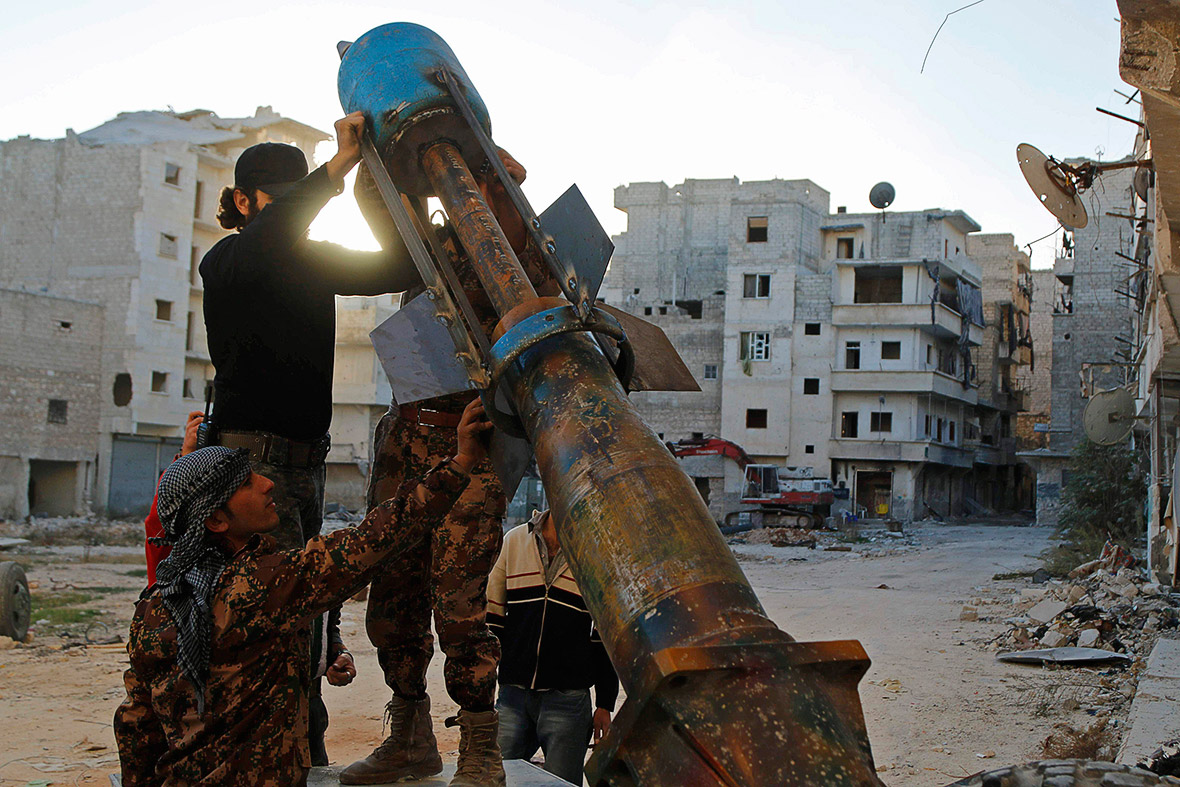 The Syrian civil war has killed close to 200,000 people and forced more than three million refugees to flee the country, according to the United Nations.
Residents in the government-controlled western part of Aleppo live in fear of shelling and explosions even as they try to go about their daily business.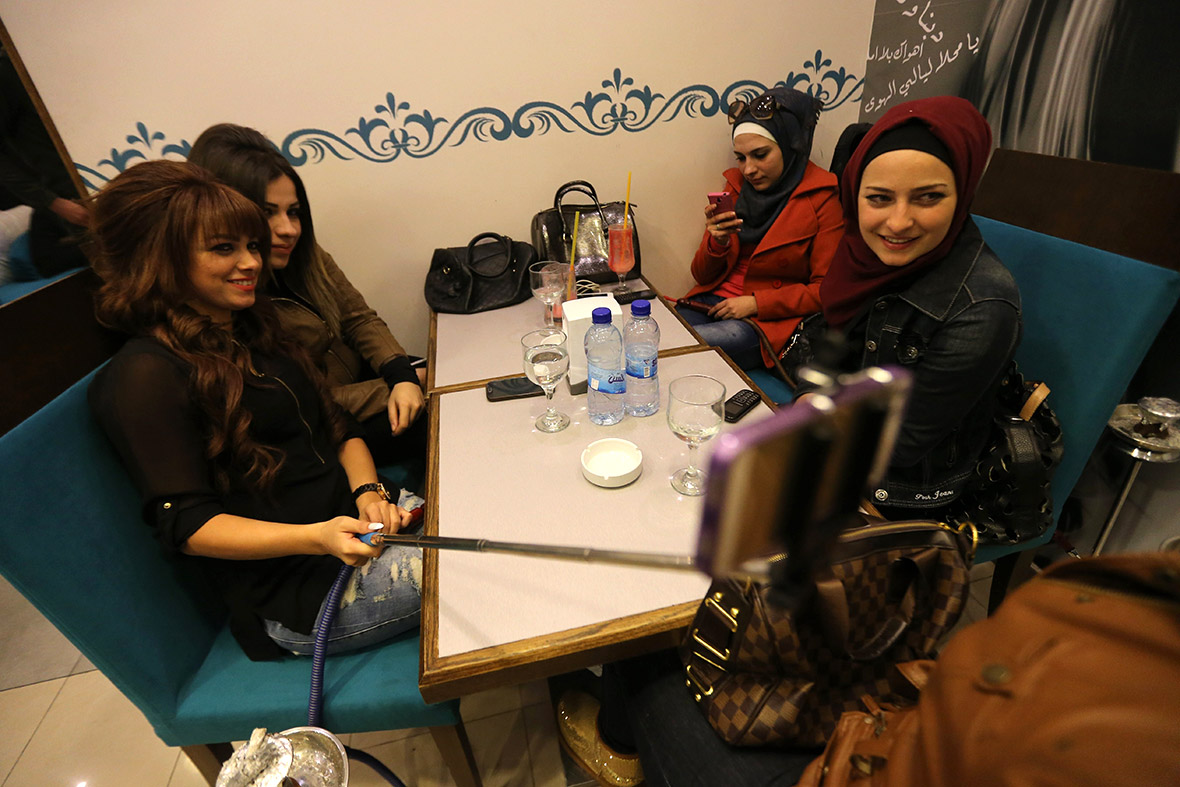 Staffan de Mistura, the UN envoy to Syria, has called for an incremental truce in Aleppo – an idea that al-Assad has said is "worth studying." Many opposition activists said they believe residents would welcome a truce, after three years of relentless shelling, bombing and displacement.
But they expressed fears the government would merely exploit a truce in Aleppo to gather its forces to fight elsewhere, and questioned how a ceasefire could work when Islamic State fighters are trying to sweep through the area.