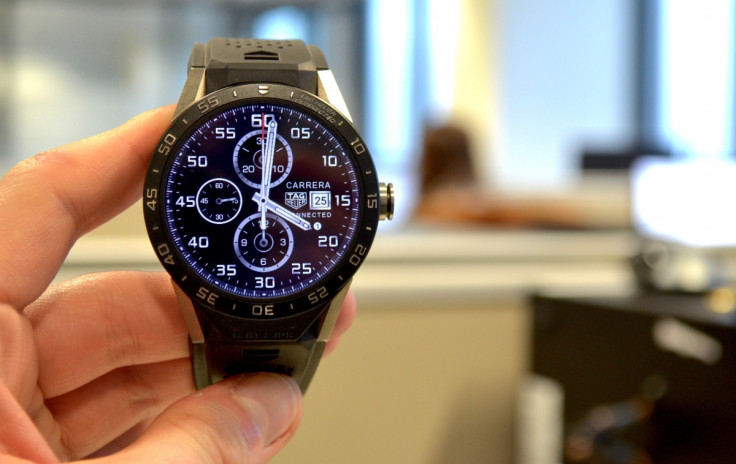 Luxury Swiss watchmaker Tag Heuer will reportedly reveal its second-generation Android smartwatch on 14 March, featuring a modular system for switching between digital and mechanical movements.
Tag boss Jean-Claude Biver had previously said a sequel to the Tag Heuer Connected would arrive in May. But now sources familiar with the company's plans say the watch will launch in March, a week before Baselworld, the annual Swiss trade show attended by all of the world's largest watchmakers.
Speaking to tech blog Android Central, sources claim Tag Heuer has developed a way for the watch to function as both a smartwatch and a regular timepiece.
This is an interesting development as, just weeks earlier, reports from the German press claimed the new watch would feature only minor cosmetic changes.
Tipped to be called the Connected Modular, the watch will be "one-of-a-kind" and feature a design allowing the owner to "switch between the digital connected Android Wear 2.0 body and a more traditional automatic movement," the blog claims. The watch will also feature industry-standard lugs to which any strap and clasp can be fitted.
Biver has previously spoken of how the new model will come in two sizes, including a smaller watch for women, and with a range of colours and finishes.
Revealed in late 2015, the original Connected was a surprise hit for Tag Heuer, beating the company's own targets and selling over 56,000 units at just over £1,000 apiece; it had at first hoped to sell 20,000. The original was powered by an Intel processor and ran Google's Android Wear software, with several Tag-branded digital watch faces to choose from.
For version two, Tag Heuer will use the new Android Wear 2.0 operating system. The watch will also feature NFC for making contactless payments, a more accurate GPS chip, an improved display and longer battery life.
Bullish on smartwatches, Biver says Tag has the potential to sell 150,000 smartwatches in 2017.