Uber CEO Travis Kalanick has ordered an "urgent investigation" after a former employee published a lengthy account alleging systematic sexual harassment at the ride-hailing company. Susan Fowler, a former site reliability engineer who now works for technology firm Stripe, detailed a series of instances during her year at the company in a blog post widely shared on Twitter. She described Uber, where she worked from November 2015 to December 2016, as "an organisation in complete, unrelenting chaos".
In the blog post, Fowler claimed that her manager openly propositioned her for sex during her first day on his team.
"He was in an open relationship, he said, and his girlfriend was having an easy time finding new partners but he wasn't," she wrote. "He was trying to stay out of trouble at work, he said, but he couldn't help getting in trouble, because he was looking for women to have sex with."
Despite reporting the incident to HR, Fowler said the manager was never punished because it claimed it was his first offence. Upper management also told her that he was "a high performer" and they weren't comfortable punishing him for "what was probably just an innocent mistake on his part", Fowler wrote.
After meeting more female engineers in the company, she realised that some of them experienced similar behaviour from the same manager and had reported him to HR long before she joined the company. They too were told that it was his "first offence", she said.
"We all gave up on Uber HR and our managers after that," Fowler writes. Eventually the supervisor left the company, she said.
'Game-of-thrones political war'
Fowler claimed that there was a "game-of-thrones political war" raging within the ranks of upper management that led to abandoned projects, shifting organisational priorities, poor productivity and living under the fear that their teams would be dissolved.
She said the management later blocked her requested transfer to a different team despite her meeting all the qualifications and having "a perfect performance score". She was later told that "performance problems aren't always something that has to do with work, but sometimes can be about things outside of work or your personal life".
"It turned out that keeping me on the team made my manager look good, and I overheard him boasting to the rest of the team that even though the rest of the teams were losing their women engineers left and right, he still had some on his team," she wrote.
When she joined, Fowler said the organisation she was part of was over 25% women. When she was trying to transfer to another team, the number had dropped to less than 6%. After asking her director about the decline in the number of women at the organisation, "his reply was, in a nutshell, that the women of Uber just needed to step up and be better engineers".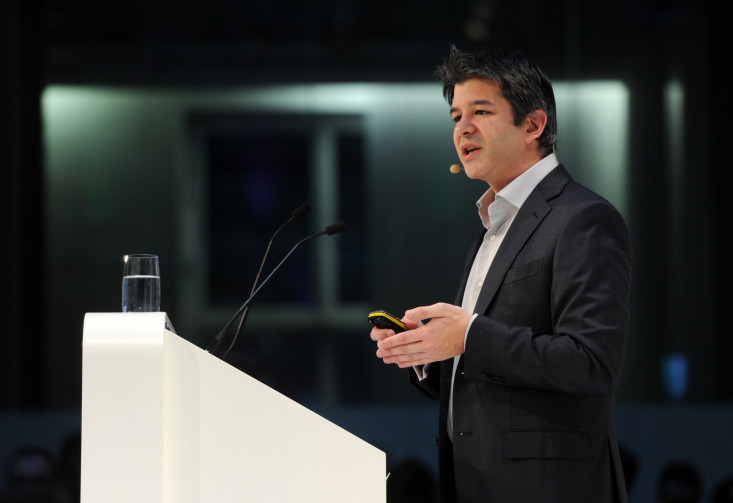 She also recounted a "comically absurd" incident where her organisation promised leather jackets for everyone, but later decided not to order them for women "because there were not enough women in the organisation to justify placing an order". The six women were told that if they wanted leather jackets, they "needed to find jackets that were the same price as the bulk-order price of the men's jackets".
Following Fowler's complaint to HR, she was told that she "was the common theme in all of the reports I had been making, and that if I had ever considered that I might be the problem".
A week later, her manager allegedly told her that she was "on very thin ice" and warned her that she would be fired if she filed another report. She told him that it was illegal, to which he responded that threatening to fire her for reporting things to HR was not illegal. She quit soon after the incident.
On her last day, Fowler said that of 150 engineers in the SRE teams, only 3% were women. Uber is one of the few remaining technology giants that do not release its diversity numbers.
Kalanick responded to the allegations saying what Fowler describes is "abhorrent and against we believe in". He said he has instructed Uber's new chief human resources officer Liane Hornsey to investigate the allegations.
Uber board member Arianna Huffington also tweeted that she has spoken to Kalanick and will work with Hornsey to conduct a "full independent investigation starting now".
Fowler's blog post quickly triggered a resurgence of the #DeleteUber hashtag on Twitter.
The viral hashtag first trended after Uber lifted surge pricing around JFK Airport during a temporary work stoppage called by the New York Taxi Workers Alliance in protest against President Donald Trump's controversial immigration ban.