Taiwan's parliament on Tuesday (11 April) passed a bill that made the human consumption of dog and cat meat illegal. The landmark amendment has been hailed as the first of its kind in Asia.
A jump in pet ownership across the continent has seen attitude shift among people.
Slaughtering dogs and cats to sell their fur was already banned in the country in 2001. But it is now illegal to slaughter and sell them for the purpose of human consumption. Consuming any type of food products that contain the meat of parts of the pets is also banned.
In addition, the new law also prohibits walking a pet by pulling along on a leash while driving a car or riding a scooter alongside them.
The new bill was passed in the parliament with an aim to improve Taiwan's animal protection laws.
The revised Animal Protection Act imposes hefty fine of up to Taiwan $250,000 (£6,500) for anyone found breaching the new law. People who deliberately harm or slaughter animals that results in mangled limbs, damaged organs or death will be fined up to Taiwan $2m (£52,000) and a prison term of up to two years, according to local media reports.
The offenders will also be publicly shamed – with their photographs and names displayed publicly. As for the repeated offenders, they can face a jail term of up to five years and face much harsher fines.
The new law is yet to be signed by the country's President Tsai Ing-wen, but it could take place before the end of April as the first lady is well-known as a pet lover. She was often spotted with her two cats - Cookie and A-Tsai - during her campaign days. Last year, she also adopted three retired guide dogs to live along with the cats, BBC reported.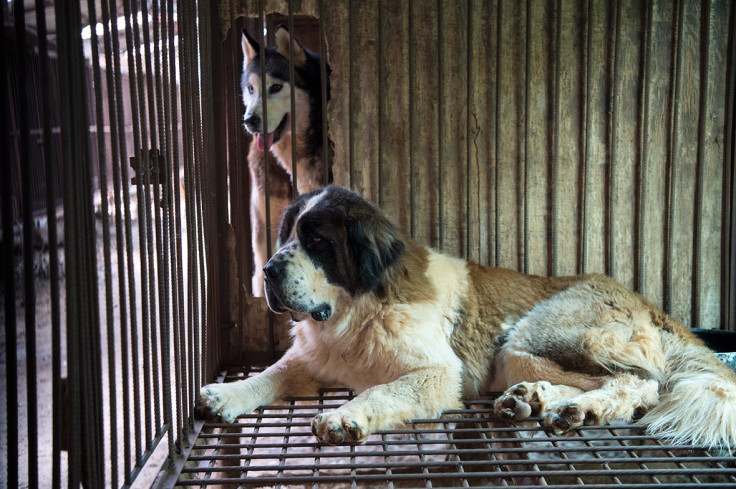 Dog meat was once widely consumed in Taiwan featuring in some regional cuisines, however, the animal is now said to be considered more as a pet rather than food. Cat meat consumption is thought to be more rare.
In the neighbouring China, which sees Taiwan as its renegade province, mass slaughter of dogs for food takes place once a year during the Yuling dog meat festival. Around 10,000 dogs are reported to be killed every year during the festival celebrated in the southern city of Yulin. However, it has received widespread outrage and condemnation from animal rights activists.