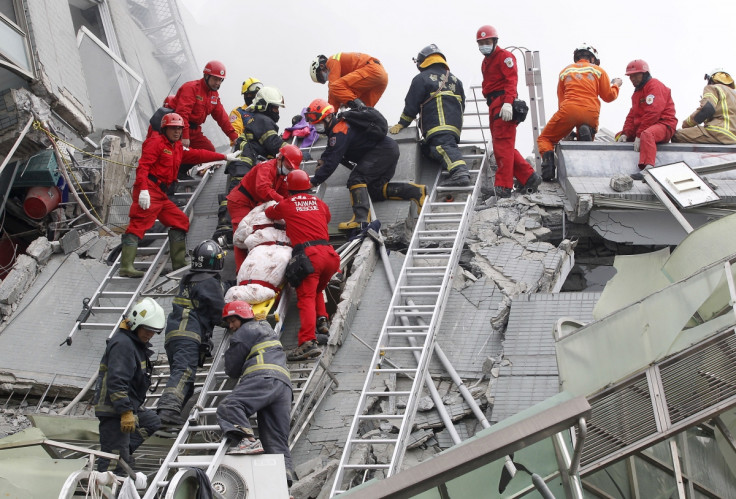 The race to find survivors has begun in Taiwan after a powerful earthquake toppled several buildings. The local government in Tainan city said at least 221 people have been rescued and more than half are being treated in hospitals.
The death toll stands at seven. Five of the dead victims were caught in the Weiguan Jinlong building in the city's Yongkang District. One of those killed was a 10-day-old infant.
The early morning quake, which had a magnitude of 6.4, struck Tainan, a city of two million people, bringing down eight major buildings. Rescue teams are scouring the rubble for more survivors.
"I saw buildings shake up and down and left and right. The first and second floor just collapsed and I smelt gas and water was leaking," a resident was quoted as saying by local media. More than 2,000 emergency workers have been pressed into service with dozens of ambulances deployed. Helicopters have also been drafted in.
A report on Taiwan China Post website read: "Collapsed buildings reported in Tainan, with rescue workers arriving on scene. The city government there has set up a level one emergency response center. Onlookers are urged not to block access to emergency crews moving into the area."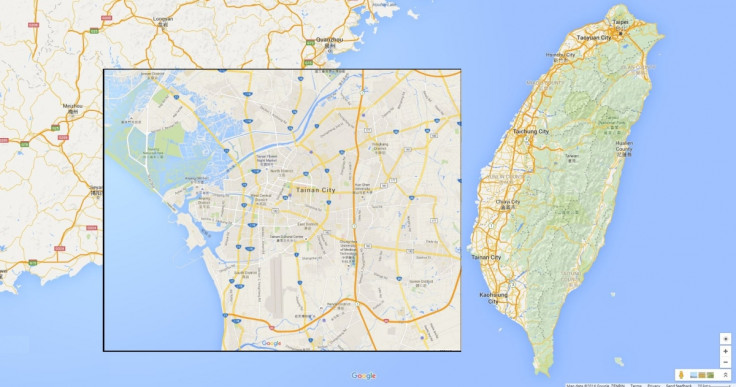 Power supplies have been knocked out area and a severe water shortage has gripped many areas.
President Ma Ying-jeou flew into Tainan to oversee the measures, after being briefed by local authorities. He has promised that be made to recover from the disaster, saying, "We will make an all-out effort to rescue and accommodate people [affected by the quake]." He has urged the rescue personnel to accelerate their work and ordered them to erect makeshift shelters in the Tainan area. Ma
The epicentre of the initial shallow quake was under the mountain range of Taiwan, which is located about 43km southeast of Tainan.
Facebook has also activated its Safety Check feature. In a post, the social media network's founder Mark Zuckerberg said: "My thoughts are with everyone in Taiwan and across our global community affected by this disaster."