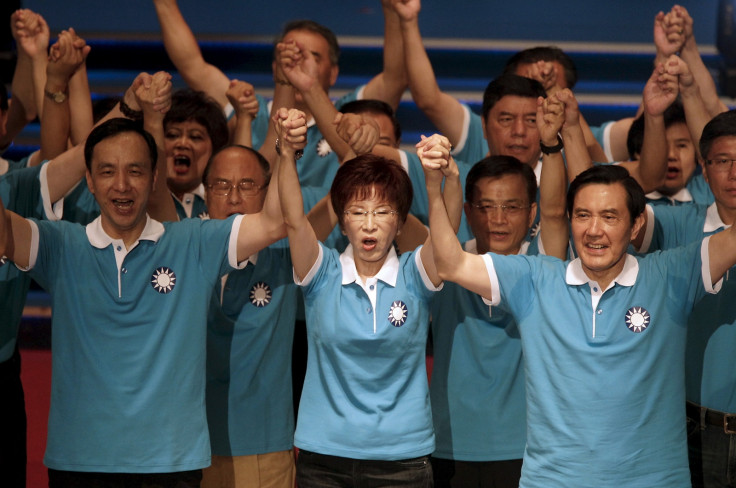 Taiwan has taken the lead in women's emancipation in politics with both the ruling party and its opposition selecting women candidates for the January presidential election.
The two seasoned candidates, one a teacher and the other a lawyer, were announced on Sunday (19 July) by the ruling Nationalist party KMT (Kuomintang) and its opposition Democratic Progressive Party.
Nationalist candidate Hung Hsiu-chu and the Democratic party's chairwoman Tsai Ing-wen, hold western degrees and have risen in their positions without any political or family connections unlike their other counterparts in Asia.
Tsai is believed to have a small lead in opinion polls.
She became Taiwan's first female major party candidate for president in 2012 but lost by 6 percentage points.
Women over 50 were traditionally seen as capable clan leaders in Chinese culture and this could explain why Hung and Tsai's selection is no big surprise.
A third of Taiwan's legislators are female and women lead some of the island's top companies.
However, in the ruling Politburo of the Chinese Communist Party, only two of 25 members are women.
Both women have hinted at dialogue with China over economic pacts and territorial claims, but where Hung is more open to a single China view, Tsai has rejected that as basis for talks.
China sees the island as a renegade province and has claimed sovereignty over self-ruled Taiwan since the 1940s. It is to be seen if a new president will formally declare independence from the mainland.
Taiwan which began its transition to democracy in 1987 witnessed a massive youth protest last year, known as the Sunflower Movement, following a proposed trade pact with the mainland.
China in turn has chosen to act tough in the recent past as seen in the arrest of core members of a feminist movement for protests against sexual harassment.