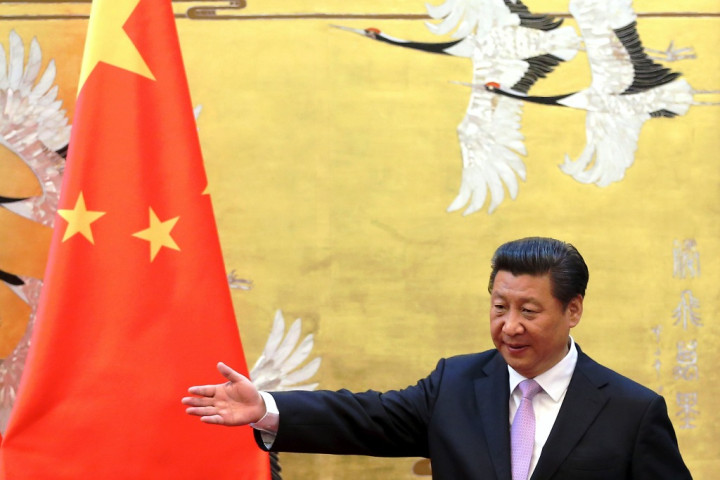 More than 50 human rights lawyers and activists are reported to have been detained or questioned by police in a continuing crackdown in China.
Amnesty International said the authorities had targeted lawyers across the country in Beijing, Guangzhou and Shanghai, with prominent rights lawyers Wang Yu, Li Heping and Sui Muqing among those feared detained since the crackdown began on 9 July.
The report comes amid increasing focus on China's human rights record. Beijing has detained numerous citizens for dissent since President Xi Jinping came to power in November 2012.
"The authorities must end this assault against human rights lawyers. Such an unprecedented nationwide crackdown can only have been sanctioned from within the central government," said William Nee, China researcher at Amnesty International.
"This co-ordinated attack on lawyers makes a mockery of President Xi Jinping's claims to promote the rule of law.
"The authorities must immediately and unconditionally release all those detained solely for their work defending human rights."
Amnesty said police visited the home of lawyer Sui Muqing on 10 July and detained her on suspicion of "picking quarrels and provoking troubles".
Chinese state media reported the police action had targeted those suspected of "illegally organising paid protests, hyping public sentiment and fabricating rumours on the internet to sway court decisions".
Citing a statement from the ministry of public security, Xinhua news agency said lawyers at the Beijing law firm Fengrui had been targeted for what the ministry called disrupting public order and hiring protesters to influence court decisions.
The crackdown has prompted criticism from the US State Department, which called on Beijing to release the detainees.
"Over the last few days we have noted with growing alarm reports that Chinese public security forces have systematically detained individuals who share the common attribute of peacefully defending the rights of others, including those who lawfully challenge official policies," it said in a statement.
"We strongly urge China to respect the rights of all of its citizens and to release all those who have been detained for seeking to protect the rights of Chinese citizens."