Taiwan legislators are working on three bills that support marriage equality, the first of which is already sent for review and could be passed in the next few months, Associated Press reports.
Tseng Yen-jung, a spokesperson for the Taiwan LGBT Family Rights Advocacy group said that around 80 percent of the population in Taiwan between the ages of 20 and 29 support same-sex marriages.
In a survey, conducted four years ago by Taiwan United Daily News, around 55% of the public supported same-sex marriage while 37% voiced their opposition. These figures are a reflection of a democratic society and inclusive attitudes. The people of the country largely follow Buddhism and other Chinese religions which do not take absolutist position on gay, lesbian marriages and sexual orientation.
Same-sex relationships started to find acceptance in the 1990s and were supported by the feminist movement, said Jen Damms, associate Professor in the Graduate Institute of Taiwan Studies at Chang Jung University in Taiwan. She added saying, "The elite became in favor of a kind of gender equality."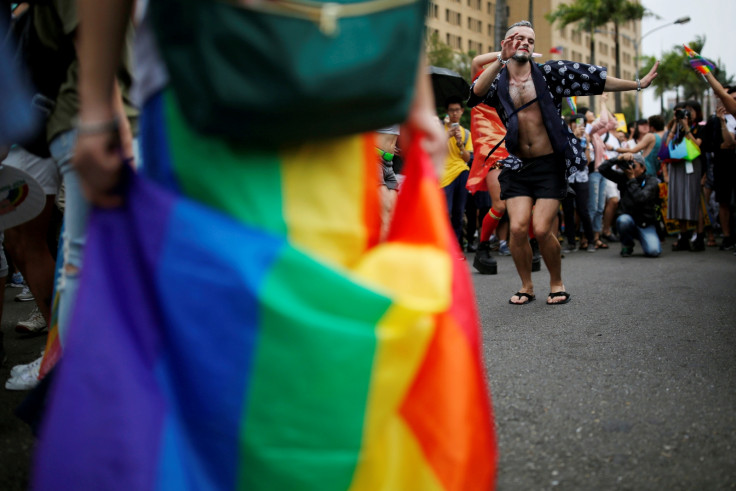 The East Asian country is now expected to join Canada, United States, Ireland and 16 other countries that have legalised same-sex marriage.
"It's a big step forward for the history of human rights. If Taiwan can get this passed ... it will give other Asian countries a model," said Yu Mei-nu, a ruling Democratic Progressive Party legislator sponsoring the bill.
Last month, Taiwan's Justice Ministry on its website vowed to keep an "attitude of openness" towards same sex marriages, but has not backed any bill. In October, President of Taiwan Tsai Ing-wen said that she supports same-sex marriage.