Prince Charles appears to have great business acumen after his upmarket organic food project for Waitrose accumulated £200 million in the past year.
The Duchy Organic range – set up by Charles in 1990, and named after the Duchy of Cornwall estates – formed a partnership with the British supermarket chain in 2009 and has grown from strength to strength ever since.
Waitrose marked the 25<sup>th anniversary of the range by hailing its success in promoting greener farming, revealing it had passed £200m in sales in a year. This number is due to boosted exports to more than 30 countries.
Demand for Charles' brand started early when the first oaten biscuit went on sale in 1992. The supermarket plans to celebrate its success by finding a new 'main course' for the brand, made from Duchy's organic ingredients.
The winner behind the chosen recipe will attend a celebratory banquet at Dumfries House in Ayrshire and the winning dish will be served at a dinner hosted by Charles.
Rob Collins, Waitrose's managing director, said: "This 25th anniversary highlights the extraordinary vision of the Prince of Wales.
"In creating the Duchy brand, he has encouraged more sustainable agriculture and expanded the market for organic food in the UK and around the world.
"We are honoured to be the custodians of the brand and delighted to have achieved the significant milestone of £200m in annual sales."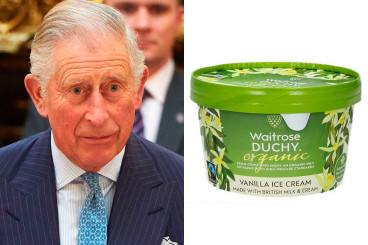 The first product of the Duchy Originals brand – the aforementioned oaten biscuits – were grown on Charles' Highgrove House estate and the products were mostly stocked in farm shops and independent delicatessens in the early days.
It became exclusive to Waitrose in 2009 and from August 2010 products were relaunched under the Duchy Originals from Waitrose brand – with the range of around 200 lines expanding to over 300.
The tradition of donating royalties to charities has continued as Charles has become more involved with the brand, and in 2013 it was selling in 30 countries including Australia and Japan. In 2015 the brand name was changed again to Waitrose Duchy Organic.