Workers in Apple's enormous Chinese supply chain are known to flush parts of unreleased products down the toilet, before retrieving them from the sewer in a bid to sell them to professional leakers for the equivalent of a year's salary.
One brazen attempt at earning a quick buck saw 8,000 product enclosures - among the most valuable parts to leakers - smuggled out from a factory in workers' bra underwire.
These parts often find their way to the renowned, half-million-employee Huaqiangbei market, before landing in the hands of journalists and bloggers. During 2013, described as a "particularly painful year" by Apple's director of global security, David Rice, some 19,000 iPhone 5C enclosures landed on the black market before the handset was announced in public.
This rare insight into Apple's security and its fight against leakers comes via The Outlook which, ironically, has received a leaked audio recording of an internal Apple briefing discussing leaks.
The briefing, called Stopping Leakers - Keeping Confidential at Apple, was led by Rice alongside the company's director of worldwide investigations, Lee Freedman, and Jenny Hubbert, from the global security communications and training team. Rice formerly worked at the US National Security Agency as a global network cryptologist for the US Navy.
With a sub-contracted Chinese workforce of 2.7 million people, each entering and exiting 40 factories every day, the task of stopping products leaking out before they are launched is massive. The issue isn't helped by adverts on local bus stops offering large financial rewards for leaked components; sometimes workers could earn the same as three or even 12 months' pay for a single leak, the briefing noted.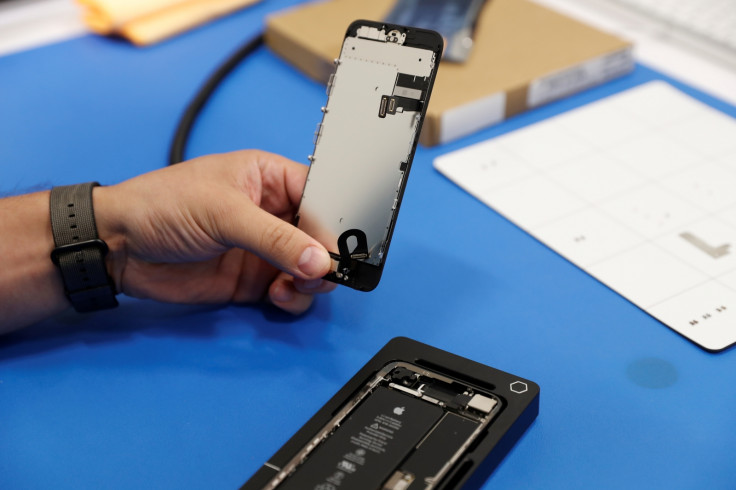 The most valuable items are housings, such as the entire front or back of an iPhone, iPad or MacBook. Get that, Rice says, and "you pretty much know what we're going to ship."
But after the massive leak of iPhone 5C enclosures in 2013, where Apple bought back 30,000 units from local markets to keep them out of public view, the once raging river of Chinese leaks has been stemmed to a trickle. After a promise by chief executive Tim Cook to double down on security, enclosure thefts fell from 387 in 2014 to 57 the following year. Of the 65 million housings produced in 2016, Rice says only four were stolen.
Now, Apple's attention has turned to its own headquarters in Cupertino, California. Despite claiming that Apple "doesn't have a Big Brother culture," Rice warns employees about "blowing cover" by saying too much to friends, family and the press. Rice said during the briefing: "I'm not telling you that you give up all relationships, but that you have a built-in relationship monitor that you're constantly using."
The bottom line for the "100 or so" employees at the briefing with Rice is that they work within their "Adult Zone" - a place where hushed discretion is the order of the day.