At least 30 Afghan soldiers have been killed and 13 injured in a Taliban attack on a military base in the southern province of Kandahar.
According to reports, the militants attacked an outpost in Khakrez district, north of Kandahar, overnight, from multiple directions. Apart from inflicting casualties on the struggling Afghan security forces, they also seized the outpost and captured weapons and vehicles.
The Afghan defence ministry said heavy fighting was continuing in the area and that reinforcements had arrived.
"As a result of the fighting, 30 army personnel have been killed and others wounded," Sediq Esa, spokesman for the 205th Corps in Kandahar, was quoted as saying by Reuters, although Commander General Imam Nazar disputed the death toll.
The Taliban claimed responsibility for the attack via their Twitter account, putting the soldiers' death toll at 70. The group said it had captured seven soldiers.
Defence ministry spokesperson General Dawlat Waziri said the Afghan troops "bravely resisted" the attack and killed more than 80 insurgents, according to AFP.
The claims made by both sides are yet to be confirmed.
The Taliban has been stepping up its campaign against Afghan troops, underscoring the steadily deteriorating security situation in vast swathes of the country.
The Taliban has launched a number of attacks in Kandahar. Besides, the beleaguered nation has seen a series of high-profile attacks in cities like Kabul, where at least 24 people were killed in a recent attack claimed by the group.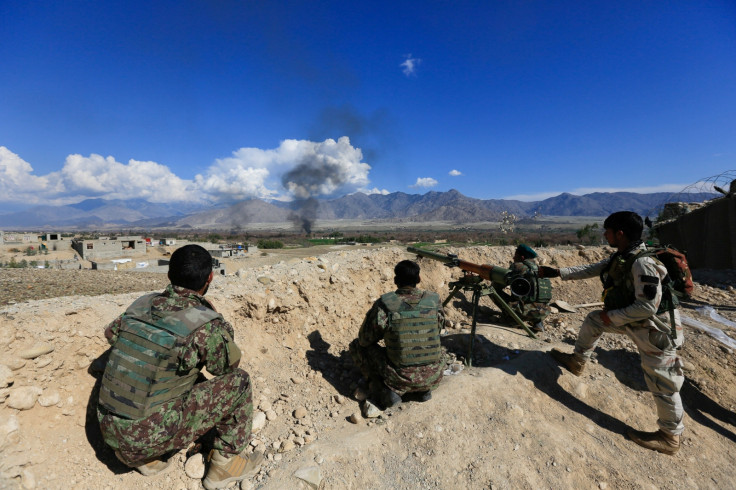 On 24 July, at least 50 people were wounded in a suicide car bomb attack in Kabul near a mainly Shia Hazara neighbourhood, where prominent politicians live.
In Kandahar, the Taliban overran an army outpost earlier in May. The incident took place in Shah Wali Kot, which had been the militants' seat of power in the 1990s, the BBC reported.
In another assault claimed by the group, about 170 soldiers died in April when an army base came under attack outside Mazar-e Sharif, the third largest city in Afghanistan. The militants were reportedly dressed in military uniforms and talked their way past checkpoints to launch a raid on the camp.
It was thought to be the deadliest single attack on a military outpost since the 2001 US-led invasion to topple the Taliban.
The attacks have added to growing concerns about the ability of Afghan forces to defeat the Taliban without further aid from the US and international forces, which formally concluded their combat mission at the end of 2014 and switched to a support and counter-terrorism role.