Iraqi forces have identified two more women as Germans among those captured in the Iraqi city of Mosul last week when they retook the stronghold of Islamic State (Isis). The women were found hiding in a tunnel and were part of an all-female suicide squad, carrying weapons, according to media reports. They were reportedly working for Isis' police department in the city.
A total of four German citizens were among a group of 20 women who were taken by Iraqi forces on 13-14 July, an Iraqi foreign ministry source was cited as saying by Reuters on Tuesday (25 July).
The ministry had already confirmed two German women's identities on Monday. One of them was 16-year-old teenager Linda Wenzel, who had converted to Islam and run away from her home near Dresden in eastern Germany a year ago.
Two more women have now been confirmed as German citizens by consular officials who visited them.
The media in Germany had also reported earlier this week that the country was investigating Wenzel and three other Germans on suspicion that they had joined Isis as foreign fighters.
According to Die Welt, two of the recently identified women came from the city of Mannheim in the southern state of Baden- Wuerttemberg.
The fourth woman was born in Russia's Chechnya region, but she was last registered in Detmold, located in the North Rhine-Westphalia, the most populous state of Germany.
German authorities are reported to be seeking the return of the four women, currently being held in Baghdad.
The four German women were captured along with around 15 other female Isis supporters from Russia, Turkey, Canada and Chechnya after the Iraqi army retook the country's second largest city following a 10-month battle against the jihadist group.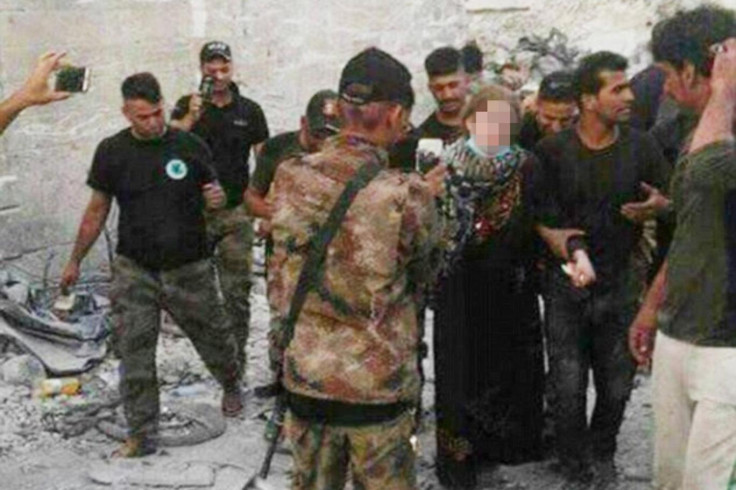 Wenzel, who was interviewed by German media over the weekend, reportedly said she was "too stunned" to even speak when she was captured by the Iraqi forces.
She told German broadcasters NDR and WDR and the newspaper Sueddeutsche Zeitung that she wanted to be back home in Germany with her family, and that she regretted joining Isis.