Voting feminist: A century after women's suffrage, why are we refusing to cast our ballot?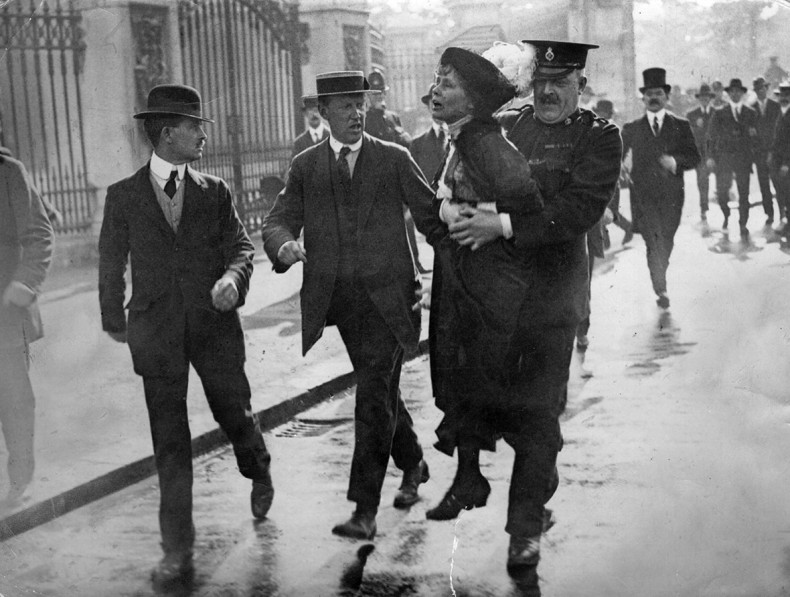 The suffragettes fought tooth and nail to secure the vote for women at the turn of the 20<sup>th century, shaking society into a new way of thinking from which there could be no return.
Emmeline Pankhurst, one of the most recognisable names in the women's suffrage movement, assaulted police officers, heckled politicians and committed arson, all in protest of the government's refusal to let women vote. And in 1909, Emily Davison was sentenced to a month of hard labour in prison for throwing rocks at chancellor David Lloyd George; four years later she threw herself under King George V's horse, dying days later from her injuries.
But despite all women being granted the right to vote in 1928, only 29% under the age of 25 cast their ballot in the last UK general election, in 2010 - and more than nine million women failed to vote. Although voter turnouts have shrunk for both sexes since the 1992 election, the drop is most significant in women. So why are we still shunning our right to vote?
Inequality in Britain is a national emergency. Over 85,000 women are raped in England and Wales every year, the pay gap forces women to work for free for 57 days a year, and less than a quarter of MPs are female. It is easy to see why we are disillusioned with politics, in light of such a dismal state of affairs.
"Suffragists fought long and hard to gain voting rights for women, but today women are increasingly turning away from the polling booths," Sophie Bennett, co-director of UK Feminista, tells IBTimes UK.
"Whoever is elected in May will have a critical role to play in closing the inequality gap between women and men. Women's inequality is not a side issue; it should be at the heart of this general election campaign. And it's up to us to hold parties to account at the ballot box on 7 May."
Lack of female representation
The old boys' club of Westminster is at the heart of the problem. Since Nancy Astor became the first female MP to sit in the Commons in 1918, there have only been 370 female MPs in total – a figure dwarfed by the 502 men MPs who sit in the chamber now. There are, to date, 148 women, a problem Astor summed up when she observed: "Pioneers may be picturesque figures, but they are often rather lonely ones."
It is somewhat difficult to feel enthusiastic about voting when you consider men outnumber women roughly four to one in Westminster. Although things are improving – meaning there are not fewer women in politics than in 1918 – progress is glacial. The number of women MPs has increased by just 4.1% in the past 15 years.
"It's hard for Parliament to do its job of giving voice to the population when it looks so little like the people it is there to represent," Katie Ghose, chief executive of the Electoral Reform Society, says. "At the moment just one in five parliamentarians are female, leaving over half of the population woefully under-represented. It's hardly surprising that so many women are feeling alienated from politics."
According to ERS research, the number of female MPs is likely to rise after the coming election – with 192 expected to be elected – but progress is hindered by the first past the post system, which creates hundreds of artificially safe seats. "Our archaic voting system is a real barrier to change," Ghose adds.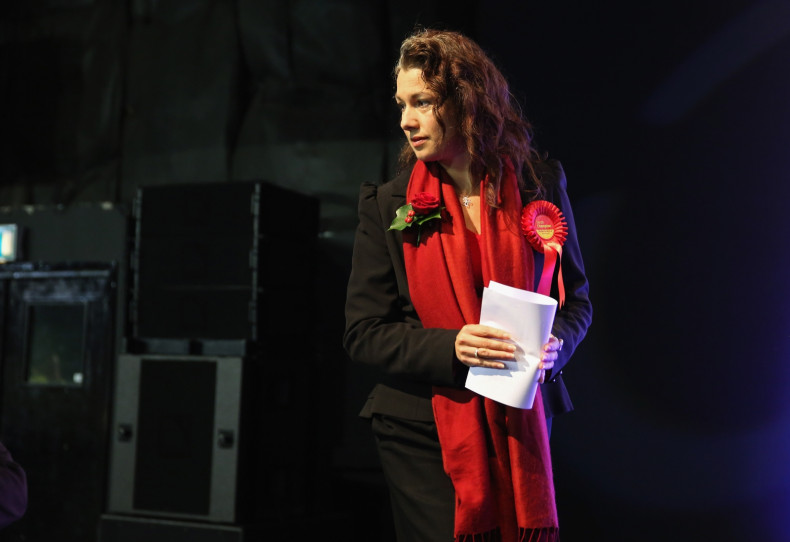 Sexism in politics
The lack of female representation in politics is not the only problem, though. The few female politicians in Parliament have frequently criticised the sexism they have repeatedly faced. These are not isolated incidents but a reminder of life inside the "boys club" atmosphere of Westminster – and it is enough to turn any woman away from the ballot box.
Labour MP Sarah Champion complained recently that some Conservatives used their hands to imitate breasts – but this is far from the first complaint of its kind.
One Irish politician pulled a female politician on to his lap during a debate on abortion. Another was asked who she had slept with to get a promotion. Louise Mensch was told by one male politician over Twitter that "a good little girl doesn't lie about why she quit politics" over her resignation, and we all remember when David Cameron told Angela Eagle to "calm down dear" during PMQs in 2011.
"Of course politics is sexist," Champion told IBTimes UK in an interview back in February. "It seems utterly hypocritical that politicians put legislation in place around these discriminatory practices or around employment law – and then we don't follow them ourselves. It's absolutely mad."
Women have fared badly
Cuts to public sector jobs, benefits and public services have had a disproportionate impact on women. Politicians – predominantly male, white and affluent – are completely out of touch with the needs of half of the British population. Moreover, the current programme of deep spending cuts, not to mention the further austerity plans outlined by Chancellor George Osborne in his budget speech earlier in March, have alienated women from any signs of economic recovery.
At the end of 2014, the coalition sang songs of the gender pay gap reaching an all-time low – but a gender pay gap of 19.1% still means women earn on average £2.53 less per hour than men do, which is hardly something to celebrate.
Around one million women are missing from the workplace entirely because of a lack of flexible work opportunities and support essential to balancing work and caring commitments.
Although the Conservative party, albeit under pressure from the Lib Dems, have promised to force big businesses to publish their gender pay gaps, it has taken decades for this problem to finally start being addressed.
Debbie Ashford, of the Fawcett Society, tells IBTimes UK less than half of women think the party leaders understand their day-to-day lives. "Many women don't see politicians as relevant to them. Worse still, they have seen their income and equality eroded since the last election," she says.
"Three quarters of austerity savings have come from women's pockets, women make up the majority of low paid workers and the gap in earnings between men and women has increased. If it proves that women have had enough of this situation, the political parties could find it a costly mistake to ignore them."
Vote Feminist
The answer to our problems is not abstaining from voting. A number of organisations are trying to encourage more women to vote but also to challenge political candidates to commit to tackling sexism, including UK Feminista. Its "Vote Feminist" campaign was launched on International Women's Day earlier in March.
Via the website, you can register to vote, download activist election packs – which include #VoteFeminist doorstep cards – and email your candidates directly to find out what changes they are planning to push to improve equal rights.
"Right now, we have a crucial opportunity to demand that parties commit to action against sexism," says Bennett, who is fronting the campaign. "So when your local candidates come knocking at your door, ask them what they would do to tackle women's inequality."
Harriet Harman has quite rightly pointed out things need to change – albeit not by bringing politics "to the school gate and shopping centre" in a shocking pink bus. Women voters need a manifesto that is going to bring tangible benefits and much-needed change. We need to vote but we need to vote feminist.