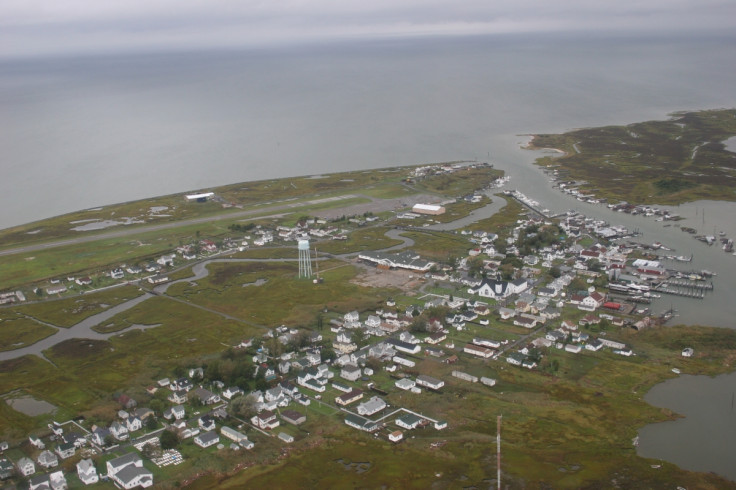 Tangier Island in Virginia, US, will have to be abandoned by the hundreds of people living there within the next 50 years if sea levels continue to rise at their current rate. Scientists from the US Army Corps of Engineers said this timeframe may drop to 25 years if sea levels rise faster than their conservative model predicted.
Tangier Island in Chesapeake Bay is home to over 700 people. The Bay is made up of several islands including Goose, Uppards, Port Isobel and Tangier. They were first inhabited by European colonists in the 1700s and since this time, 66.75% of the islands landmass has been lost through erosion and rising sea levels.
The scientists, publishing their findings in the journal Scientific Reports, analysed maps and aerial photos of the islands between 1850 and 2013 and then used a computer model to predict future scenarios of the islands.
"Climate change and associated sea level rise (SLR) are already impacting low-lying coastal areas, including islands, throughout the world. Many of these areas are inhabited, many will need to be abandoned in coming decades as SLR continues," they wrote.
They looked at three different SLR scenarios – low, mid and high. In the mid scenario, most of the remaining landmass will be gone in the next 50 years. They found that Goose Island will be completely flooded by 2038, and the Town of Tangier will be inhabitable by 2063. Uppards Islands would finally be submerged by 2113, they said. In the high SLR scenario, the islands will have to be abandoned in just over two decades.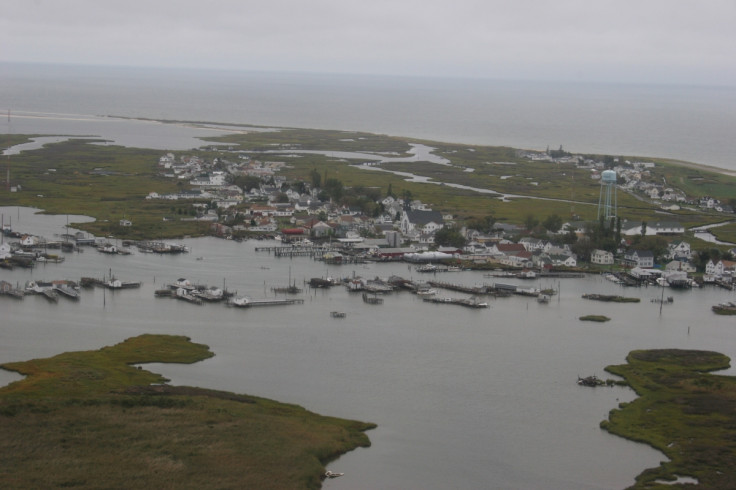 Our future projection... predicts the islands will lose of the majority of their remaining landmass and that the Town of Tangier will likely have to be abandoned in less than 50 years," they wrote. "If the high SLR scenario occurs, land losses will occur much more rapidly and the town will have to be abandoned even sooner.
"A recent study has indicated that a higher SLR scenario is becoming more likely as humanity fails to take effective action to reduce carbon emissions... The Tangier Islands and the town are running out of time, and if no action is taken, the citizens of Tangier may become among the first climate change refugees in the continental USA."
Explaining how to save Tangier, the team said a segmented breakwater system could provide some physical protection, while dunes could supply sediment to the island. They suggested restoring five former ridges previously lost using dredged sand, which could then be planted with pine trees.
"The approximate costs of initial construction of the breakwaters, beach, dunes and ridges would be approximately $20-30m [£13-19m]. If no action is taken, significant wildlife habitat will be lost, as well as the culturally unique Town of Tangier, the last offshore fishing community in Virginia waters of Chesapeake Bay."