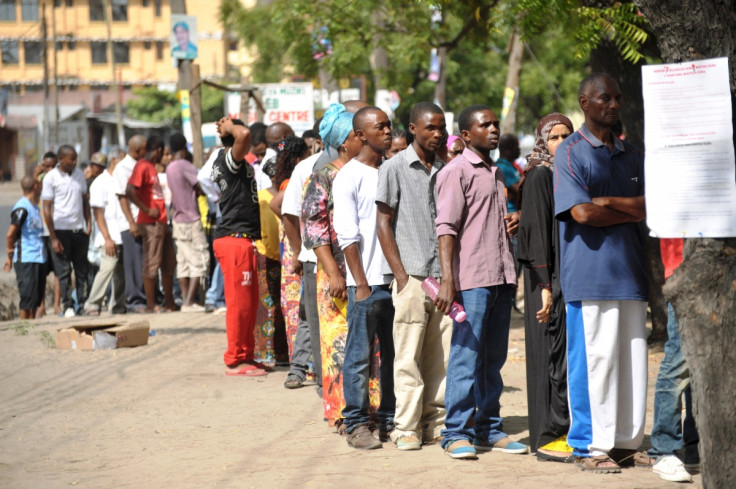 Tanzania is holding a hotly-contested election, the African nation has ever witnessed, in the 54-year rule of the governing party. Both presidential and parliamentary election are taking place simultaneously.
The Party of the Revolution or CCM, the longest reigning party in Africa, is challenged by opposition rivals led by former prime minister Edward Lowassa. Local reports suggest that people are briskly casting ballots and predict a high voter turnout. Around 23 million people are eligible to vote in the elections.
Major polls show that John Magufuli, the CCM contender, is the favourite candidate, but only by a close margin. The incumbent President Jakaya Kikwete is stepping down after serving the maximum of two five-year terms.
Lowassa, who is backed by four vital opposition parties, defected after the governing party refused to nominate him as the presidential candidate earlier. "It is a shame for Tanzania to still be poor after 54 years of independence. We must stop being a nation of beggars," the opposition contender told tens of thousands of supporters during his rally at the commercial capital, Dar es Salaam.
The 62-year-old leader was to step down earlier due to his alleged involvement in a high-profile corruption sandal, but he denied the allegations. Key issues concerning voters include educational reforms and health care policies. "My government will put emphasis on fighting corruption, job creation and industrialisation," said Magufuli, 55, who is currently the Works Minister. Magufuli is nicknamed "The Bulldozer" for pledging to undertake construction work across the country.
"I have voted for Lowassa because I want change. He knows what he has promised us and we expect him to fullfil it. I want him to deal with education and health as he has promised," a voter named Asante Jumaine Kigawa told Al Jazeera. "To be truthful, our education system is no good and the health sector, especially for mothers and babies, is in a horrible state."