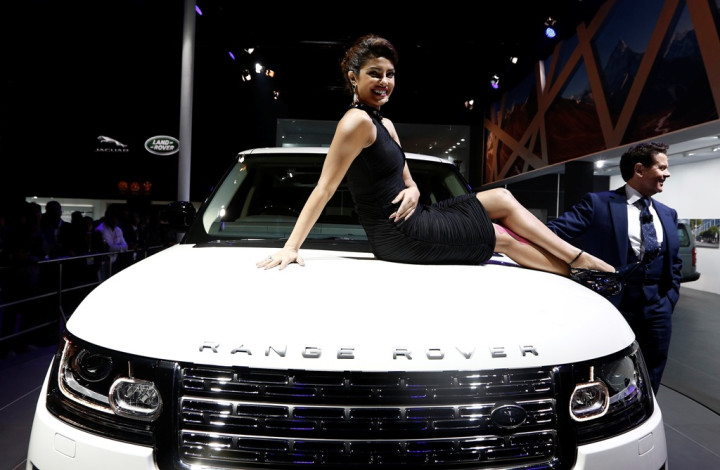 Jaguar Land Rover-parent Tata Motors has reported an over 200% increase in its first-quarter net profit, on the back of strong sales of its Jaguar and Land Rover vehicles.
India's biggest automaker by revenue, Tata Motors said its consolidated net profit for the April-June first-quarter shot up 212% to 5398 crore rupees ($882.4m, £525.7m, €659.3) as against 1768 crore rupees a year ago.
Analysts had forecast an average profit of 3710 crore rupees.
Profit before tax at the JLR unit increased to £924m, the Tata statement said, on demand for Range Rover SUVs and the F-Type convertible.
Upbeat sales at the JLR unit also helped make up for a drop in sales in India.
India's Kotak Securities said in a note to clients: "We believe concerns on China pricing waning off is overdone and this may play out only if demand in China moderates. Range Rover and Range Rover Sport have a [six] month waiting period in China despite pricing being 2.5-3 times higher than UK levels which indicates demand in China is unlikely to cool off anytime soon."
The firm, part of the $100bn Tata conglomerate, put out the quarterly results statement post trading hours.
Tata Motors' stock finished 3.33% higher in Mumbai while the benchmark S&P BSE Sensex share average closed 0.75% higher.
During the quarter, JLR said it will create 250 jobs in the North West of England as part of a £200m investment plan.
The car maker said on 19 June it made the move as it plans to produce its new Land Rover Discovery at its Halewood factory in Merseyside.