Tata Steel could consider retaining UK business but 'lots of focus only on a sale' says executive director
Tata Steel could consider retaining its UK business, Koushik Chatterjee, executive director of the Indian steel giant, said on 25 May at a press conference organised to report the company's quarterly results. He said his management team was "looking at continuing and sustaining the [UK] business". Chatterjee, however, added: "I don't think we have a case as yet. There is lots of focus only on a sale."
A Tata source also told the Guardian: "It is a possibility they might stay on. They are evaluating that in parallel with the sales process. If what the government is saying is ok, they will stay." The government incentives in this case refer to hundreds of millions of pounds that UK Business Secretary Sajid Javid had earlier offered to a potential buyer apart from ways to restructure the pension scheme, which has a total liability of about £15bn (€19.74bn, $ 22.07bn).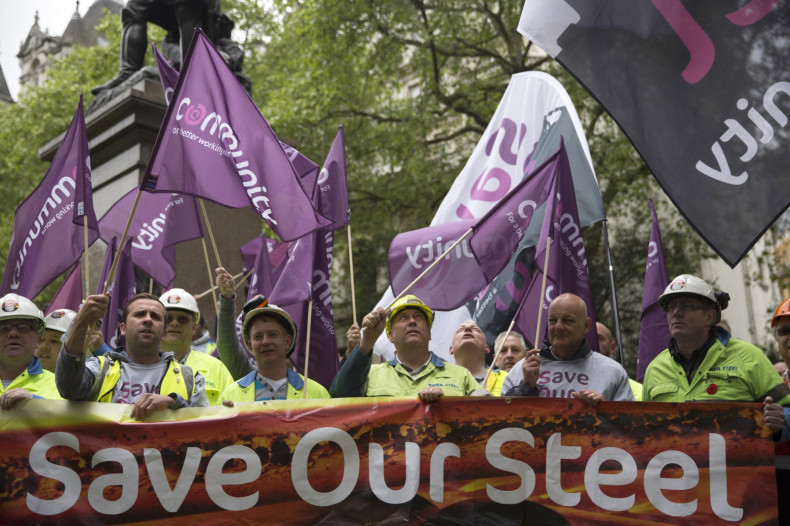 Tata Steel had on 30 March announced it would sell its loss-making UK steel business, which includes Port Talbot and other steel-making sites in the country. It has since received takeover bids from about eight interested players such as Sanjeev Gupta's metals group Liberty House, the Excalibur management buyout led by Stuart Wilkie, UK-based investment company Greybull Capital, Leeds-based private equity firm Endless, JSW Steel of India and US group Nucor.
With regards to these bids, Chatterjee said: "We are running a credible process, working with the government. Each step has been done with a lot of careful consideration. We need to consider these bids, understand who wants what, and how, and understand the implications for Tata."
Javid, who is said to have held talks with Tata Steel in India ahead of its board meeting on 25 May, will update the UK parliament on the progress of talks today (26 May). This follows Prime Minister David Cameron warning on 25 May that there was no guarantee that the 12,000 jobs at Tata Steel UK would be protected. "As I've always said there are no guarantees. We can't guarantee this is going to work," he said.