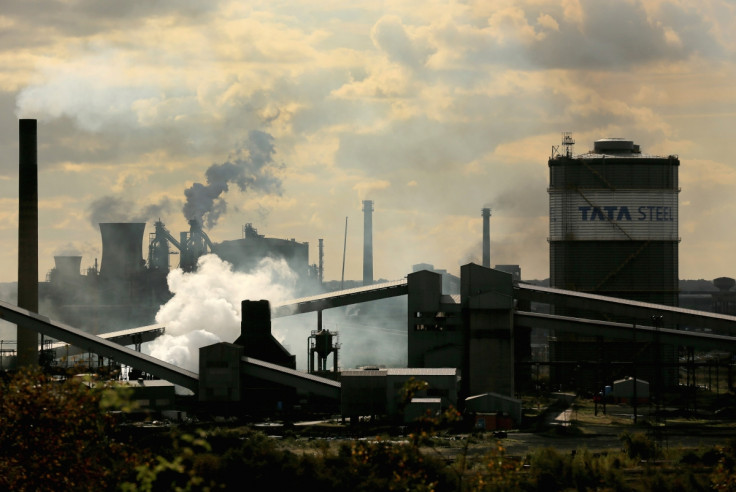 Business Secretary Sajid Javid will travel to Mumbai later today (5 April) to discuss the sale of Tata Steel's UK operations with the group's chairman, Cyrus Mistry. Before his departure for India's financial hub, Javid will hold talks with Sanjeev Gupta, founder of the commodities firm Liberty House, who is reportedly mulling over a rescue plan for Port Talbot and Tata's other UK plants.
According to the Financial Times, a person close to Javid said: "Sajid is certainly interested in listening to Sanjeev Gupta." Ahead of his meeting with the business secretary, Gupta said he would not pursue anything which "will require mass redundancies."
In a packed schedule ahead of his India trip, Javid is also set to meet with union leaders who are urging the government not to let a future owner pick and choose assets and close part of the Port Talbot plant in south Wales, which employs around 4,000 people.
In a bid to help save the UK's steel industry, Prime Minister David Cameron will meet with Welsh First Minister Carwyn Jones to explore ways of luring a potential buyer without breaking EU state aid rules. Speaking on 4 April, Jones said: "My message to the prime minister tomorrow is simple: These plants cannot close."
He will also ask the prime minister to combat Chinese dumping of cheap steel and ask for the government's commitment to take a stake in the firm. "There are strong economic, moral and strategic reasons why we must continue to produce our own steel, and I will be making that argument very clearly – as well as asking for solidarity and support for our workforce," said Jones.
"Steel producers in the UK need to operate on a level playing field with the rest of the world and I will be asking for assurances that the UK government will negotiate a realistic tariff regime at the European Union level to mitigate steel-dumping." He added: "I will also be asking the PM to provide assurance that the UK government will take Tata's plants in Wales into public ownership to allow enough time for a buyer to be found."
Cameron has said the government is doing everything it can to find a long-term solution to rescue the south Wales steelworks. "At this morning's meeting, Carwyn Jones and I will look at how London and Cardiff can work together to make sure that the plant has a solid future and end the uncertainty for workers and their families," said Cameron.
"We remain fully focused on finding a buyer to run the steelworks. Today's meeting is an opportunity to discuss what needs to be done to make this prospect as attractive as possible to investors."
Labour leader Jeremy Corbyn is expected to urge the government to put taxpayer money into the steel industry at a campaign event in Harlow. "We are calling on the government to accelerate investment for £35bn ($49.9bn) of already agreed on infrastructure projects and to build them using British steel," Corbyn will say in prepared remarks.
"This industry is too important to our manufacturing economy and our security to fail. This government's ideological allergy to public ownership is stopping it taking the steps needed to save steel." The Opposition leader will add: "The government must act now to protect the steel industry. It must take a public stake to guarantee steel's future and make sure that any financial support brings a return to the public."