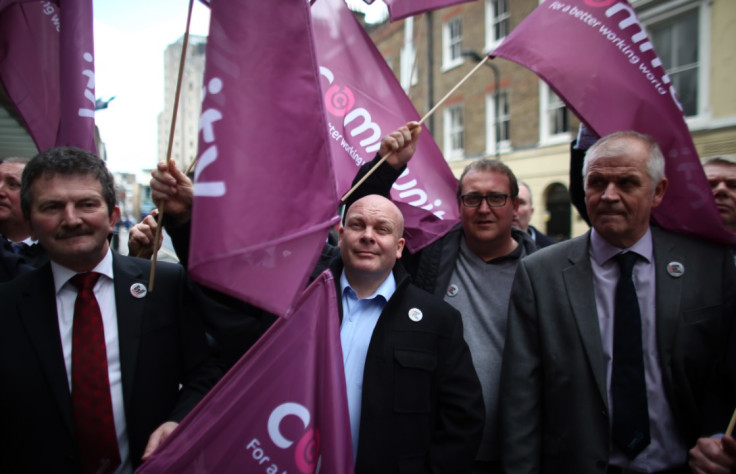 Steelworkers' unions have unveiled a three-point plan to save thousands of jobs across Britain, as Tata Steel plans to sell-off its entire UK business. GMB, Unite and Community issued a joint statement after a meeting between some 100 shop stewards at the Trades Union Congress' headquarters in London on 4 April.
The unions urged the government to reassure Tata's customer base, attempt to stop the Indian conglomerate or other investors from "cherry-picking" assets and called on David Cameron to pump taxpayers' cash into the loss-making firm in a bid to make the business more attractive to prospective buyers.
The National Trade Union Steel Co-ordinating Committee claimed the government could support the company within EU rule, with green investment, skills investment and R&D investment
Dave Hulse, national officer for the GMB, said there is no time for further delay from the government. "They need to be loud and clear to instil confidence in customers and steelworkers that this business will have a future. Government must also hold Tata to being a responsible seller," Hulse declared.
"You can't rush selling off the UK steel industry and needs everybody to work together in the best interests of our industrial security and steel communities across the UK."
The demands come after Cameron killed nationalisation hopes by ruling out taking Tata Steel's British operations into public hands. Business secretary Sajid Javid visited the company's Port Talbot site, which employs around 4,000 workers, after cutting short a trip to Australia.
The top Conservative has since promised to "look at everything" after appearing on BBC One's Andrew Marr Show on 3 April. "We will look at everything we can do to allow a sale going ahead and I wouldn't rule out anything at this stage," Javid said.
Meanwhile, Labour have launched their own four-point plan to save the steel plants. The proposals include fast-tracking key infrastructure projects requiring large amounts of steel.
John McDonnell, the shadow chancellor, argued: "This plan is a good starting place for a framework by which we can hopefully get cross-party agreement to find a solution to stabilise the industry and secure the workforce."