Tata Steel crisis: UK government offers 'hundreds of millions of pounds' to potential buyers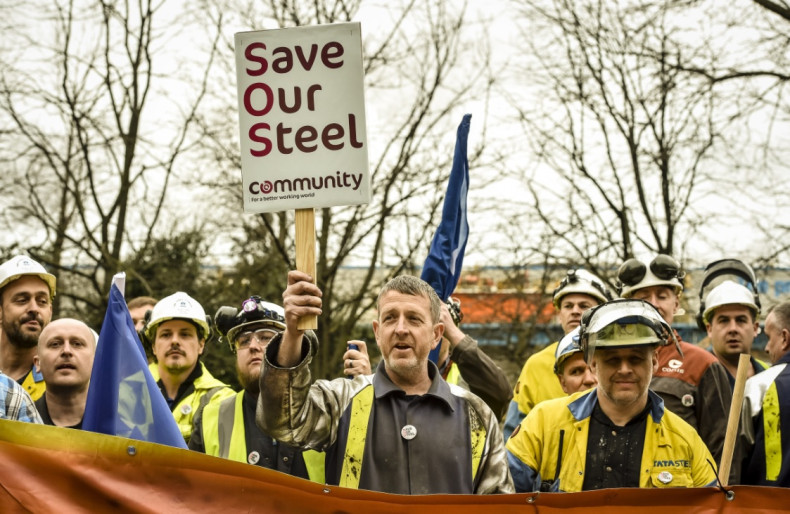 The UK government has promised a package of financial support worth "hundreds of millions of pounds" to potential buyers of Tata Steel's operations in the UK. The pledge comes after a second meeting in Mumbai between Business Secretary Sajid Javid and Cyrus Mistry, the global chairman of the Indian conglomerate.
The Department for Business said the government is willing to take a minority stake of up to 25% in any rescue deal. The ministry also stressed that the financial support package will be tailored to the purchaser's strategy and financing needs.
"This government is committed to supporting the steel industry to secure a long-term viable future and we are working closely with Tata Steel UK on its process to find a credible buyer," Javid said.
"The detail of our commercial funding offer is clear evidence of the extent of that commitment. Ministers have visited Tata Steel sites across the country and the pride and dedication of the highly skilled men and women working there is obvious to see."
First Minister of Wales Carwyn Jones added: "We're committed to supporting any credible bid to secure steel-making in Wales. We have worked with the UK government to put in place this significant package of support and we believe that this will help secure a successful sale of Tata Steel's operations in Wales and the rest of the UK."
The development comes after Sanjeev Gupta's Liberty House showed a public interest in buying Tata Steel's Port Talbot site. Meanwhile, London-based investment firm Greybull Capital has purchased Tata Steel's Long Products Europe division, saving around 4,000 jobs.
The deal will also include Tata's plant in Scunthorpe, North Lincolnshire, and Greybull has promised to inject £400m ($569m) into the business.
"We are delighted to have reached an agreement for the acquisition of Long Products Europe , which we believe can become a strong business, with a highly skilled workforce and great potential," said Marc Meyohas, the managing partner of Greybull.
"I would personally like to thank Tata Steel, the trade unions and the British and French governments for their support, which was essential in ensuring the agreement. We are now focused on taking the deal to completion in order that the business can start its next chapter with confidence."