Pop star Taylor Swift is the third-highest paid woman in the entertainment business, according to a survey by Parade magazine. The 23-year-old American singer raked in $57m (approximately £38m) to top the list, ahead of talk show queen Oprah Winfrey and one-time pop icon Britney Spears.
Parade's data also revealed that Swift out-earned a number of her high-profile colleagues, including 19-year-old Canadian star Justin Bieber, Hollywood star Brad Pitt and Oscar winner Anne Hathaway. Bieber, whose image took a tumble after he turned up two hours late for a concert, earned $2m (approximately £1.3m) less.
Swift's fourth studio album - Red - released in October and is the key driver behind her strong earnings. The lead single, We Are Never Ever Getting Back Together, hit the top of the US Billboard Hot 100 and Red made it to No 1 on the US Billboard 200 and the US Billboard Top Country Albums, as well as peaking charts in Australia, Canada, Ireland, New Zealand and even Taiwan.
First week sales were reported at 1.208 million, which was the biggest for any album since Eminem's The Eminem Show in 2002. The country star is also set to start the first leg of the Red Tour, on 13 March, and will perform at 67 venues across the US.
Meanwhile, the British music space was represented by Adele, who pocketed as estimated $32m (£21.5m), largely due to the runaway success of her latest album, 21.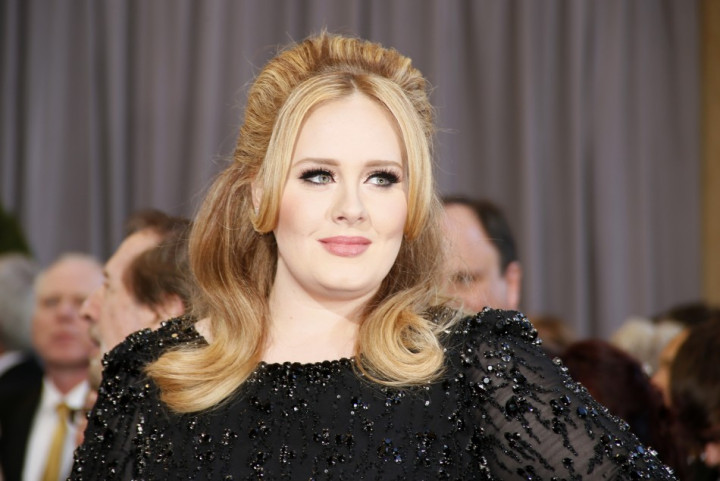 The record hit No 1 in 26 countries, including the UK and the US, and also earned her the distinction of being the first female British artist to reach the 10 million mark in the US. In addition, her Academy Award-winning theme for Daniel Craig's James Bond film, Skyfall, significantly boosted her earnings. The single has sold over two million copies worldwide.
Bieber's earnings were driven by album sales, revenue from his Believe concerts and entrepreneurial endeavours like the launch of his latest perfume.
According to Parade's annual "What People Earn" job survey, Brad Pitt still remained the top dog among the actors. Despite an average year at the box office (his only release being Killing Them Softly), Pitt managed to cap $35m (£23m) last year.
Anne Hathaway earned around $10m (£6.5m) despite being in two of the biggest hits this year- The Dark Knight Rises and Les Miserables.