Zack Snyder has shared some details about the Justice League movie plot, and teased a super cool sequence where all the actors gathered to "make the plan." The movie stars Ben Affleck as Batman, Gal Gadot as Wonder Woman, Henry Cavill as Superman, Ezra Miller as The Flash, Jason Momoa as Aquaman and Ray Fisher as Cyborg.
Snyder in an interview with Collider said they had all the Justice League members on the sets together. The director added, "It was super cool! It was really fun. We did have a big sequence where they had to "make the plan." I won't say what it was. It was pretty fun."
When asked if the movie will end on a cliffhanger like Batman V Superman: Dawn Of Justice, he said, "You know, hopefully there's some reason to go — the movie doesn't end and you go, "Okay, well that's the DC Universe!"
The director also teased a different tone in Justice League and added, "I think I'm obsessed with tone in the movies. Tone has always been the main thing that I go after with a movie, and I really wanted the tone of the three movies to be different chapters and not be the same note that you strike like, "Okay, there's this again."
"I really wanted that, and I do believe that since Batman v Superman came out and we've wrapped our heads around what Justice League would be, I do think that the tone has, because of what fans have said and how the movie was received by some, is that we have kind of put the screws to what we thought the tone would be and I feel crushed it that little bit further," he explained.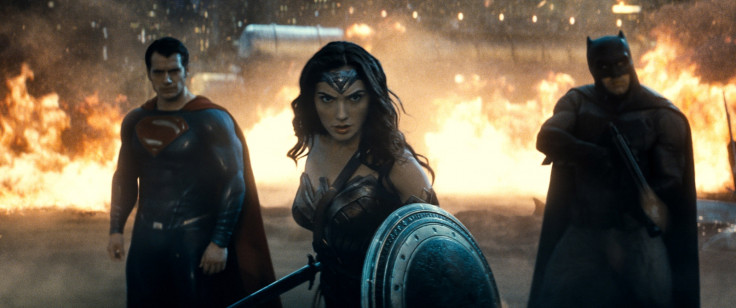 The director also hinted at a different Batman in Justice League and admitted that Ben Affleck's character will be "really clearheaded about the mission" in the beginning of Justice League. Synder said, "I feel like the threat and the idea of building the team as a guy who's been a loner his whole career, I feel like the idea of him building the team — also, that was kind of the other thing when we were making Batman v Superman."
"And we talked long and hard about like, "Okay, in Batman v Superman he's here. He's [Batman] at the end of his career, and he's down here, and he's seen this thing that now he wonders what his relevance is, and maybe he can do this one thing." And then the example of Superman makes him go, "No, you know what? I'm not done. I've got more to do. I've got to persevere and make it right." And that's the Batman you get now at the beginning of Justice League, is that he's on a mission, and about the others that he'll need to complete it," he added.
Justice League is currently in the filming stage and is slated to be released on 17 November 2017.