Taylor Swift is reportedly "determined to marry" Tom Hiddleston, just a few weeks after dating him. The songstress and the Thor actor's romance came to light after photographs of the two kissing on a beach in Rhode Island went viral on 14 June, a few days after the songstress split from Scottish DJ Calvin Harris, who she dated for 15 months.
"They barely know one another, but Taylor is determined to marry Tom," a source told InTouch magazine. "[She] has already declared her undying love to him. He told her he feels the same way."
"Taylor has waited for someone like Tom to come into her life for a long time. She's looking to get married, settle down and have children," the source said, according to HollywoodLife. "She's beside herself with happiness."
The Shake It Off hit-maker is reportedly planning the perfect dream wedding with the British actor.
"She wants a traditional but lavish wedding with all her close friends and family. She loves the idea of a winter wedding and is considering setting a date for later this year," the source said.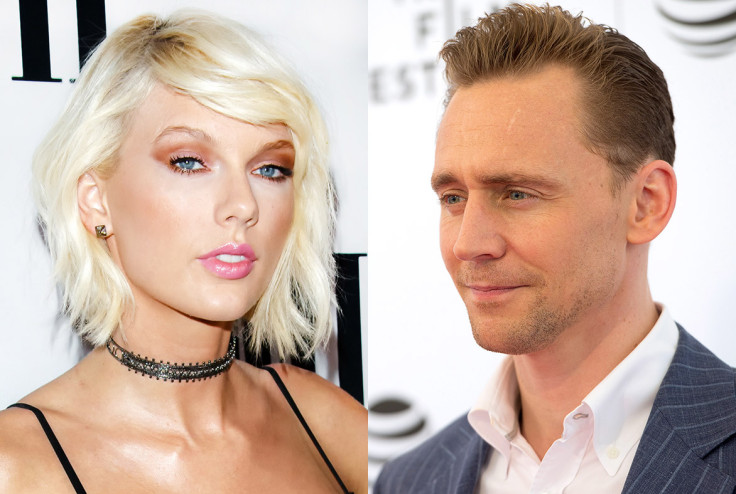 According to reports, the 26-year-old singer's friends also seem to think she should be patient when it comes to marriage. "Her friends think Tom is a rebound and that she's throwing herself into the relationship to get over Calvin," a source was quoted as saying.
Hiddleston was spotted wearing a "I [heart] T.S." T-shirt as the two celebrated the Fourth of July weekend along with the Swift's friends – Gigi Hadid, Karlie Kloss, Blake Lively, Ryan Reynolds, Abigail Anderson and Ruby Rose – at her Rhode Island beach house on Sunday (3 July).
"He is very romantic and attentive towards her. He is extremely charming. He also makes sure she feels safe wherever they go together," a source had previously told E!Online. "She is on cloud nine and really enjoying this quality time they are spending. She texted her close friends and said, 'I think I am in love and I never felt this way before'."