Following a trial at Preston Crown Court, Coronation Street's Roache has been cleared of a series of sex offences dating back to the 1960s.
The 81-year-old accused of two counts of rape and five counts of indecent assault against five women between 1965 and 1971..
Roache, who has played the part of Ken Barlow in the popular ITV soap since 1960 was cleared of all charges,
Outside the court, Roache spoke thanked his friends, colleagues and "people he has never even met" for their support since his arrest.
The actor also made a special point to thank his family, who have arrived with Roache to court every day during the three and a half-week trial.
When appearing at Preston Crown Court, Roache was constantly accompanied by his family - son Linus from his first marriage with actress Anna, and James and Verity, two of his three children by his second wife Sara.
Linus Roache
Linus is the veteran TV star's first child. His mother was Roache senior's first wife, Anna Cropper, who divorced the soap actor in 1974.
Linus also took up acting at a young age and studied at the Royal Central School of Speech and Drama in London.
During his acting career he has played Thomas Wayne in the Hollywood movie Batman Begins as well as Michael Cutter in the popular US show show Law & Order.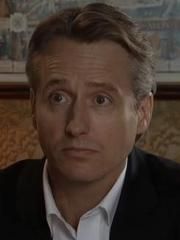 Linus has also starred opposite his father on two separate occasions on Coronation Street – both times playing a son.
Between 1973 and 1975, he played the part of Peter Barlow, son of Ken Barlow, who has been played by Roache for more than 50 years.
Linus then returned to the programme in September 2010 to play Lawrence Cunningham, the long-lost son of Ken Barlow, who was born to his first ever girlfriend.
In 2009, Linus told the Express about the relationship he had with his parents and the type of lifestyle they led.
He said: "My parents were receptive to the emerging wave of spirituality in the 60s and the way they embraced it opened me up to new dimensions. Mum read tarot cards and she and dad became druids for a while."
James Roache
Coronation Street producers decided to keep it in the family again when Bill Roache's second son, James, played the part of his long-lost grandson.
The James and Linus characters were introduced as part of the soap's 50th anniversary.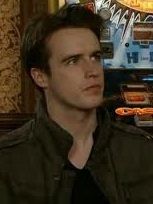 James also played a younger version of his father in the BBC4 docudrama The Road to Coronation Street. The 2010 programme focused on creator Tony Warren's attempts to bring the soap to the screen.
Educated at Oxford Brookes University, James has also appeared in TV shows such as Cold Blood and Four Seasons. His mother is Roache's second wife Sara, who died in 2009.
Roache also had two more children with Sara, whom he married in 1978. In 1981, he had a daughter named Verity, who has stood by her father during his trial.
Verity Roache
The striking blonde 31 year-old did not chose acting as a career and instead works as an interior designer. "We are hoping she will come into the Rovers as an extra," Roache told the Mirror in 2010.
"You have to be in Coronation Street - that's the criteria or I couldn't possibly marry or let you be part of the family."
Roache's second daughter, Edwina, was born in 1982, but died aged 18 months from acute bronchial pneumonia in 1984.