LinkedIn founder Reid Hoffman and eBay founder Pierre Omidyar are backing a new $27m (£22m) academic research fund to protect society from destructive artificial intelligence (AI) and advance the technology in public interest. Formed by Hoffman – Omidyar's philanthropic investment company Omidyar Network and the Knight Foundation among others – the initiative called the Ethics and Governance of Artificial Intelligence Fund will support a variety of AI ethics and governance projects in the US and internationally.
Hoffman and Omidyar Network each committed $10m to the initiative while the Knight Foundation will donate $5m. Raptor Group founder Jim Pallotta and The William and Flora Hewlett Foundation have each committed $1m to the fund. The MIT Media Lab and Harvard University's Berkman Klein Center for Internet & Society will be the founding academic institutions for the initiative.
"There's an urgency to ensure that AI benefits society and minimizes harm," Hoffman said. "AI decision-making can influence many aspects of our world – education, transportation, health care, criminal justice, and the economy – yet data and code behind those decisions can be largely invisible."
Some of the issues the fund may address involve "Ethical design: How do we build and design technologies that consider ethical frameworks and moral values as central figures of technological innovation." It will also address, "What kinds of controls do we need to minimize AI's potential harm to society and maximize its benefits."
MIT Media Lab director Joi Ito said the rapid development of AI brings "a lot of tough challenges" that need to be addressed.
"For example, one of the most critical challenges is how do we make sure that the machines we 'train' don't perpetuate and amplify the same human biases that plague society," Ito said. "How can we best initiate a broader, in-depth discussion about how society will co-evolve with this technology, and connect computer science and social sciences to develop intelligent machines that are not only 'smart,' but also socially responsible?"
Meanwhile, Alberto Ibarguen, president of the Knight Foundation said in a statement, "Artificial intelligence agents will impact our lives in every society on Earth. Technology and commerce will see to that. Since even algorithms have parents and those parents have values that they instill in their algorithmic progeny, we want to influence the outcome by ensuring ethical behavior, and governance that includes the interests of the diverse communities that will be affected."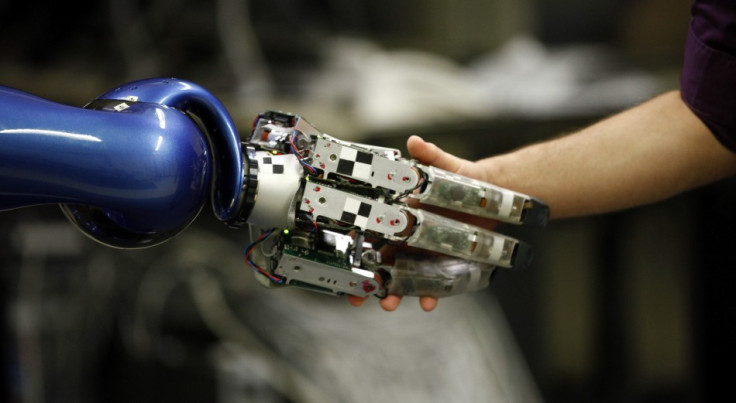 In September 2016, several tech giants including Google-owned DeepMind, Microsoft, Facebook, Amazon and IBM announced The Partnership on Artificial Intelligence, a collaborative effort to "advance public understanding" of AI and develop "best practices on the challenges and opportunities within the field". In December 2015, Elon Musk launched a start-up called OpenAI with funding of $1bn backed by Hoffman, Y Combinator's Sam Altman, PayPal's Peter Thiel among others.
The non-profit research company said its goal is to "advance digital intelligence in the way that is most likely to benefit humanity as a whole, unconstrained by a need to generate financial return".