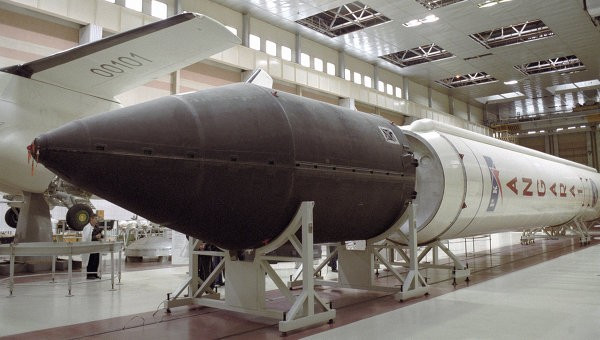 The maiden test flight of Russia's most ambitious Angara rocket has been delayed citing technical issues as the cause. Angara was supposed to take off on Friday, but its flight was aborted just minutes before launch countdown.
What is Angara? What does it do?
Angara is a family of rockets that are built by Khrunichev State Research and Production Space Center, which is based out of Moscow. Angara family of rockets have been in development since 1994, and these mark Russia's first foray into newer space vehicle design post its Soviet epoch.
In totality, the Angara initiative is said to have cost Russia more than 100 billion rubles (approximately $3 billion). The initiative is also aimed at giving Russian space explorations the much needed shot in the arm.
The main aim of Angara is to help Russia gain exclusive space access from the Plesetsk Cosmodrome in the country's northern region and the Vostochny Cosmodrome in the far eastern region.
Angara is also designed for various unmanned space missions that Russia undertakes in future.
Payload capabilities of the Angara family of rockets are estimated to be between 2,000 and 50,000 kg, which the rockets can take up to the low earth orbit.
With Angara, Russia also aims at eliminating dependence on ex-soviet republic rocket technology.
Click here for a knowhow about the Angara family of rockets.
According to a Russia Today report, Angara's test flight will now take place on Saturday 3.15 PM Moscow Time (11:15 GMT). However, the exact nature of the 'technical issues', that forced the cancellation of the rocket's maiden take-off, is not known.
Prior to its cancellation, Angara was scheduled to take-off from the Plesetsk Cosmodrome located in northwest Russia.