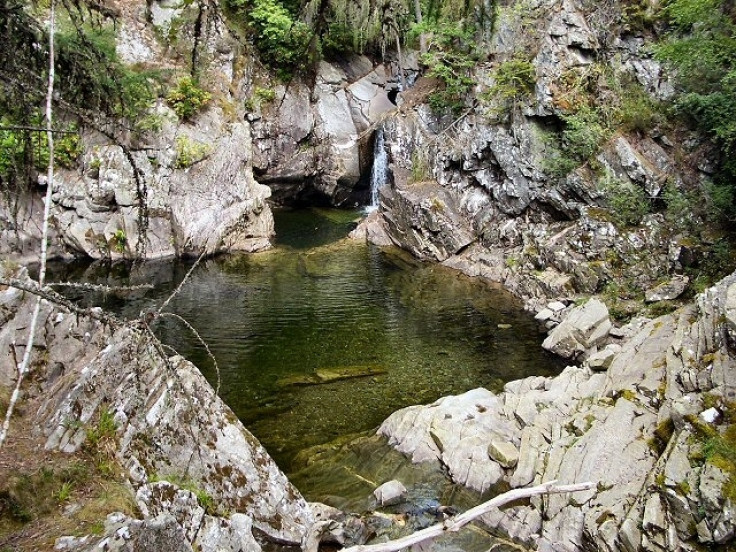 A teenager from London drowned at a beauty spot in Scotland when he tried to rescue a friend from strong currents around a waterfall, an inquest heard.
Ali Ahmed, 19, was on his first holiday with eight friends when he jumped into the water at the Falls of Bruar, near Blair Atholl in Perthshire.
He was trying to save his struggling friend but was dragged under himself.
An inquest at Poplar coroner's court into the teenager's death heard how the group of friends had been warned about three-metre-deep waters in a cave at the waterfall before they jumped in to swim, STV reported on Thursday (14 December).
Ahmed and friend Zein Shivli Khalifa, 19, went in the water first before getting out and urging another of the group to jump in.
"As soon as he jumped, he went under," said Khalifa. "He swam back up and as soon as he swam up he realised the current was pushing him towards the cave and he started panicking."
Khalifa added: "I grabbed him but I couldn't swim because I was holding him and the current pushed us to the shallow end of the cave."
Khalifa said he managed to drag the friend to safety before realising that Ahmed had disappeared.
He said: "I was swimming out of the cave. I was trying to swim out and our friends said: 'What's happened, where's Ali?'
"Ali thought both of us were drowning so he was trying to help us and I think the current pushed him into the cave or something. This is the point they were shouting, 'Ali is drowning'.
"Ali wasn't saying anything but his eyes were wide open. He was all the way at the end of the cave."
He added: "I went inside trying to help him. I grabbed on to him but he was not saying anything.
"When I came out I thought he might have been choking on water and that's why he wasn't speaking."
Khalida was forced to let go of Ahmed because of the current. Emergency workers later arrived but said it was too dangerous to retrieve Ahmed, the inquest heard.
His body was recovered by divers the next day.
Strong swimmer
Ahmed, a part-time fast food worker from East Ham, was said to have been a strong swimmer who had swum since a young age.
Coroner Mary Hassell said of the 13 July death: "All of the evidence points in the direction Ali was out swimming with his friends, having a good time and was pulled underwater by a current.
"In spite of the very strenuous efforts of his friends to save him, which were very nearly successful, he succumbed to the cold and fatigue of swimming against the current and he was drowned as a consequence.
"I have no hesitation in saying that this was an accident."
The coroner told Khalifa: "I think you were terribly brave going after your friend like that, and very nearly successful."
Khalifa described Ahmed as "a good friend" who spent a lot of time caring for his mother.
He said: "His personality was about making sure that if he was going to buy food and his friend didn't have money, he would rather his friend eat than he eat."