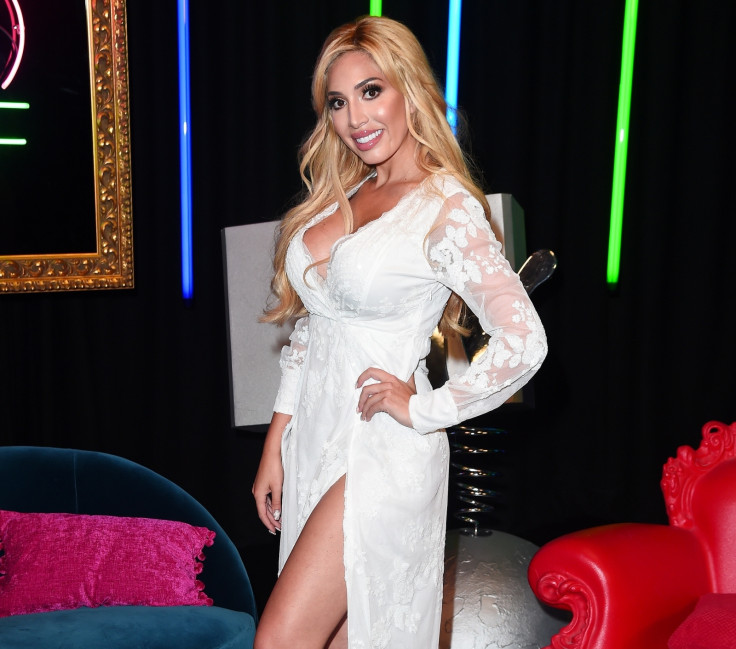 Teen Mom fans are no stranger to reality star Farrah Abraham's outlandish posts on social media, but her latest upload seems to have struck the wrong chord with many viewers.
The 26-year-old TV personality left many of her Instagram followers stunned after she shared a seriously raunchy video, from what seems to be the Crazy Horse III's VIP Black Door Key Party in Las Vegas. Displaying extreme skin show and providing glimpses of the wild night out, the clip was simply captioned, "#TGIF Farrah #Friyay."
So far, the video has been viewed over 146,000 times, with several viewers sharing their disapproval in the comments section.
"You are THE worst role model for your daughter, I feel so sorry for her growing up and thinking this is acceptable and what women do to get money!" a follower's sharply-worded comments read. "She needs to be taken off teen mom. She's not acting like a mom. She puts herself above her daughter," another follower of the MTV reality show added.
"What did you do to yourself? You went from a 10 to a zero Farah..." another critic shared.
"Jakzzz.. I feel sorry for your daughter. She grows up with a nanny and not a REAL mother," wrote a critic referring to the Teen Mom star's eight-year-old daughter Sophia.
This is not the first time fans have slammed Abraham over her role as a parent. Earlier, the mother-of-one shared an advertorial post, featuring her little one, which ultimately ended up receiving a lot of flak from social media users.
"She is a kid‍ why is she wearing makeup," someone asked, while another added, "Once again she uses poor Sophia!! Sad how greedy she is and will stoop to low levels to make money!!!"
"Code: exploit your child as much as possible. Expires: when said child files for emancipation," another user shared.