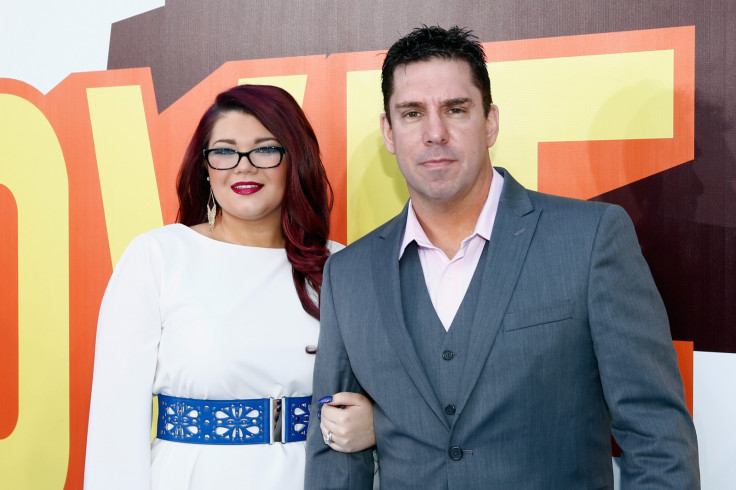 Amber Portwood has opened up about the domestic abuse allegations against her after photos featuring her fiancé Matt Baier's bruised face went viral on Twitter, leading to speculation that the Teen Mom OG star has allegedly abused him.
Portwood told E! Online: "Five years ago I made the decision to choose prison over rehab in order to fully turn my life around. Since then I've worked hard to make serious changes for myself, for my daughter, and for all the fans who supported me."
The Teen Mom star was referring to the 17 months jail time she served for substance abuse in 2012. Amber was also charged in a domestic abuse case, following a fight with then ex Gary Shirley, back in 2010.
Calling these rumours "unfounded" the MTV star continued, "I'm saddened by the latest rumours, which are both untrue and unfounded, but plan to continue to stay focused on my recovery and being the best person I can be for everyone in my life."
Portwood has also admitted that she is honoured to be a part of the successful MTV show and to have been given such a huge platform to raise awareness to teen pregnancy.
Previously, Baier released a statement about the rumours and deemed them "completely false" Defending his to-be wife, he told People, "The rumour that's circulating is both vicious and completely false. I can't stand by and allow the media or anyone else to undermine the progress that Amber has made in turning her life around, or the relationship we've worked hard to build together."
The 45-year-old also explained the backstory behind the bruising, and told the Magazine that the photo which had surfaced was nothing more than the result of some roughhousing among his guy friends.