Matt Baier defends Teen Mom OG's Amber Portwood against domestic abuse claims after black eye
"Photo that surfaced is nothing more than the result of some roughhousing amongst my guy friends," says Baier.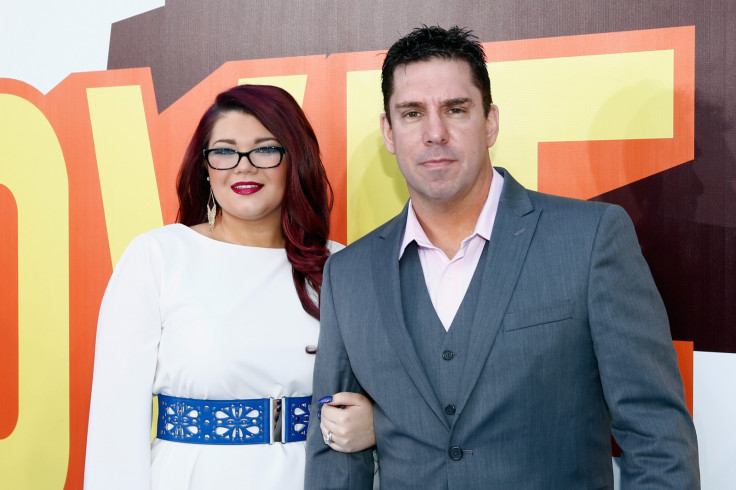 Graphic photos featuring Amber Portwood's fiancé Matt Baier's bruised face has gone viral on Twitter, leading to speculation that the Teen Mom OG star has allegedly abused Baier.
However, Baier has come to her defence and cleared the air. He told People, "The rumour that's circulating is both vicious and completely false. I can't stand by and allow the media or anyone else to undermine the progress that Amber has made in turning her life around, or the relationship we've worked hard to build together."
The 45-year-old also explained the backstory behind the bruising, and told the Magazine that the photo which had surfaced was nothing more than the result of some roughhousing amongst his guy friends. "I got my butt kicked by a friend, and it was well-deserved, I might add. Now someone's trying to use the pic to paint an untrue picture of our life together."
"Amber would never lay a hand on me, and I can't wait to marry the love of my life in October," Baier said.
Baier and Portwood starred in the season 6 of MTV's reality hit show, Teen Mom OG and are set to marry later this year. The photos were shared by a Teen Mom blogger on Twitter.
In 2010, the 26-year-old MTV star was charged in a domestic abuse case, followed a fight she had with her ex, Gary Shirley.
She also served 17 months in jail for substance abuse in 2012.
The Teen Mom OG star recently spoke to People magazine about her wedding plans with partner. She said: "I don't know if I feel frantic or anything. I'm kind of scared not for any particular reason – just the fact that I'm getting married. We are on time and we pretty much know exactly what we want to do. We're just trying to stay level-headed, because there's a lot going on right now."
Teen Mom OG season 7 airs every Monday on MTV Network.
© Copyright IBTimes 2023. All rights reserved.