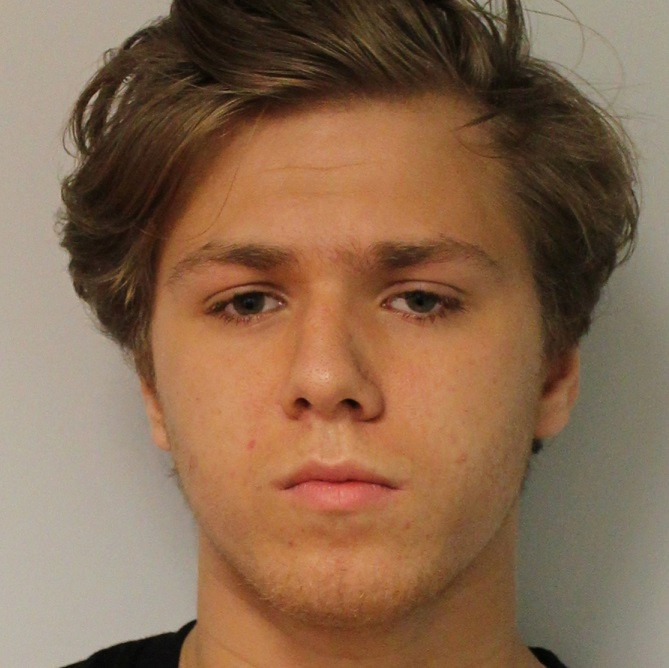 A sadistic teenager who carved his name into a 15-year-old girl's arm before raping her and slashing her throat in a cemetery has been jailed for 17 years.
Miles Hughes, 18, used a Stanley knife to attack his victim in Hampstead cemetery in northwest London last July.
He stopped only when a gardener nearby heard her screams and shouts of "get off!" and went to investigate.
Hughes left the girl with 30 wounds. He told emergency services that he had killed her and laughed as he fled the cemetery.
In his home police discovered a clown's face adorned with a swastika and the numbers '666', a Biblical reference to Satan.
At the Old Bailey yesterday (24 February) Hughes denied rape and attempted murder but was convicted after a trial.
Jealous and controlling
Jailing him with a further four years on extended licence, Judge John Bevan QC told him: "You are a self-absorbed, jealous and controlling young man," the Mirror reported.
"You went with a 15-year-old girl to a cemetery for some mutual cutting, but it is obvious that you wanted sex and you would not take no for an answer."
The judge added: "You believed you had killed her and it was pure good fortune at the far and somewhat desolate end of that graveyard that a workman happened to be gardening behind a high wall and heard her screams."
During the trial it emerged that Hughes and his victim had been listening to music before the attacker began talking about serial killers and poked her in the neck, asking her: "How would you react if I said I was going to kill you?"
The prosecution said that Hughes began to carve his name into her left bicep before climbing on top of her with the knife in his hand, covering her mouth and attempting to rape her.
As the victim defended his blows she was repeatedly stabbed in the neck and chest.
Hughes left her on the ground and went home where he called 999. He said he had killed a girl by stabbing her in the throat.
He was arrested and then charged two days later.
Lasting impact on victim
DC Gary Fernon of the Met's Sexual Offences Exploitation and Child Abuse Command said: "A dangerous young man has been sentenced to a justifiably lengthy term in prison for what can only be described as a harrowing crime
"This has had an undoubtedly lasting impact on the victim as she continues to come to terms with what happened.
"This was a truly horrific attack and I must express my admiration for the victim to give evidence that has seen her attacker brought to justice.
"I can only hope that this sentence can assist in some way in helping her to move forward with her life."
Hughes had admitted wounding with intent to cause grievous bodily harm but denied attempted murder and rape.
He was put on the Sexual Offenders Register for life.