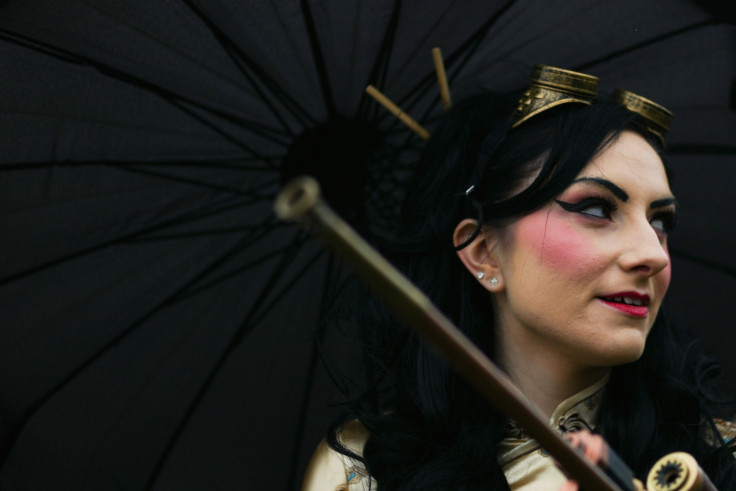 Young people who identify as part of the goth scene, which has its roots in Victorian literature and horror films, faced a heightened risk of self-harm and depression, according to new research. The study found that 15-year-olds in the subculture were three times more likely to be clinically depressed and were five times more likely to self-harm at the age of 18 than other youngsters not involved with the movement.
The findings were published in The Lancet Psychiatry journal and used data from the UK Avon Longitudinal Study of Parents and Children (ALSPAC). Dr Lucy Bowes, from the University of Oxford, said: "Our study does not show that being a goth causes depression or self-harm, but rather that some young goths are more vulnerable to developing these conditions."
The survey, which questioned more than 3,600 teenagers, also asked the respondents about the identification of a variety of other subcultures. The researchers discovered that some other subcultures were also associated with adult depression and self-harm ("skaters" and "loners", for example), the associated was strongest for goths.
The study also found that young people who self-identified as "sporty" were least likely to have depression or self-harm at age 18. However, the academics said the goth identification remained a strong predictor of future self-harm and depression even when a wide range of other individual, family, and social factors that are known to increase the risk of self-harm and depression were taken into account.
Dr Rebecca Pearson, of the University of Bristol, added: "Teenagers who are susceptible to depression or with a tendency to self-harm might be attracted to the goth subculture which is known to embrace marginalised individuals from all backgrounds, including those with mental health problems."
---
The Samaritans provides a free support service for those who need to talk to someone. It can be contacted throughSamaritans.org or on 08457 90 90 90, 24 hours a day, 365 days a year. Call charges apply.
---