Girls as young as 13 are being injected with contraceptives by people smugglers as they try to reach Europe, because of the high chance they will be raped on the journey.
"They [the migrant girls] know they are very likely to be raped en route so they have these injections in Ethiopia or Sudan to not get pregnant," Helena Rodriguez, a gynaecologist told the Sunday Times. "What they don't realise is the terrible long-term effects," she added.
The contraceptive, progesterone, is given to the teenaged women in at the start of their journeys to the continent.
The drug is normally safe when given under proper medical supervision. But the huge amounts that migrant girls are forced to take can cause serious side effects, including depression and vaginal bleeding.
Rodriguez said the injections interrupted the girls' periods, stopping menstruation altogether, and warned the side effects of the symptoms could lead to infertility.
One girl at one shelter in northern Italy said everyone she knew had been given the contraceptive. At the same centre in each girl interviewed by the Sunday Times said she had been raped numerous times by traffickers driving trucks and then in detentions centres in Libya.
Francesca Bocchino, of Save the Children in Sicily, told The Sunday Times Nigerian girls has also been given the injections. "They really create physical problems," she said. "There was one case where the girl couldn't recover and entered menopause at 15."
The UN's International Organisation for Migration (IOM) has recorded the arrival of 9,355 migrants to Italy in the first month of 2017, the vast majority of them arriving from Sub-Saharan Africa through Libya.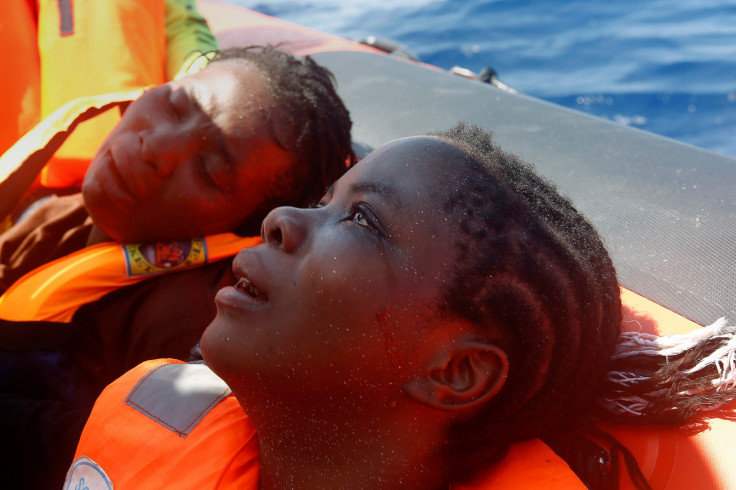 The number has increased, despite the dangers faced by migrants. Two hundred and thirty-one have died on the crossing the Mediterranean in the same amount of time.
The migrants from Eritrea, Somalia and Nigeria face even greater dangers before they reach the coast crossing the vast deserts of Niger and Libya. The inhumane treatment is increasingly being brought to bear on children, 91% of whom arrived unaccompanied in Europe last year.
The details of the shocking conditions emerged as the UK government was criticised for abandoning its unaccompanied children resettlement scheme. The programme to grant asylum to the most vulnerable migrant children has been scrapped after the UK accepted only 300 of the 3,000 children it had pledged to resettle.