A new report by Amnesty International, based on the testimonies of 174 individuals, suggests that Italian authorities have been using varying degrees of violence against migrants. The report claimed some of the victims were electrocuted, sexually assaulted and "tortured" as officials attempted to record their fingerprints.
The use of excessive force is a result of the pressure from the EU to "get tough" on migrants entering the country, according to the report. The Union-sponsored "hotspot approach" requires people to be fingerprinted and processed to prevent them from moving to other countries after entering Italy. However, a number of refugees do not want to be registered as they prefer to seek asylum in other EU nations.
In the report, one 25-year-old Eritrean woman said she was slapped multiple times while a 27-year-old Sudanese man claims to have been beaten with a baton and later sexually abused. "[They] took my testicles with the plier, and pulled twice," the victim said.
A 16-year-old boy also reported similar violence citing that police officials made him undress because he refused to give his fingerprints. "They held me by my four limbs, one person for each. The fifth pulled my penis down until she got me seated. At that point one took a photo of me, while another one was turning my head towards the camera" he said. "For two days I bled every time I peed."
Another Sudanese migrant told Amnesty that he witnessed one victim being electrocuted. "He refused to give [the police his] fingerprints, and that's why they did it. They used Tasers," he testified.
The human rights group claims that pressure to deal with the large number of migrants and lack of appropriate training has made the screening process flawed.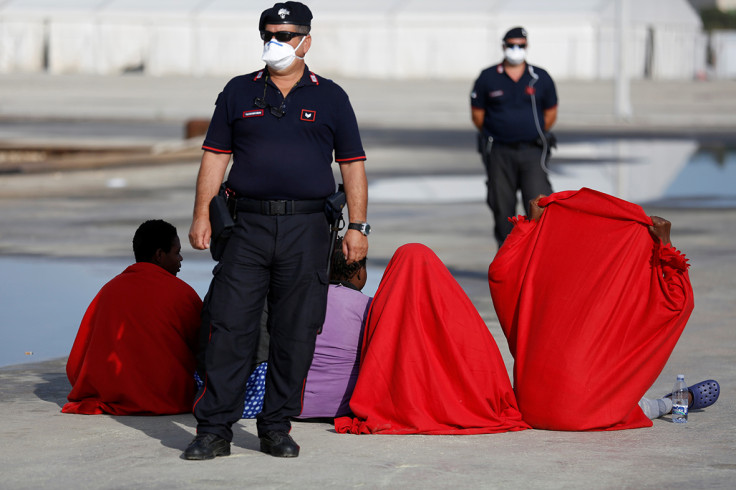 "In their determination to reduce the onward movement of refugees and migrants to other member states, EU leaders have driven the Italian authorities to the limits–and beyond–of what is legal," Matteo de Bellis, Amnesty International's Researcher on Italy, said in a statement.
"The result is that traumatised people, arriving in Italy after harrowing journeys, are being subjected to flawed assessments and in some instances appalling abuse at the hands of the police, as well as unlawful expulsions."
Italy's Interior Ministry has not commented on the allegations of abuse made in the interviews.
According to a Guardian report, EU leaders have forced Italy to register all arrivals from Libya since 2015 and only 1,200 refugees have been formally relocated from Italy to other European countries as against the 40,000 whom EU members had promised to absorb.