A South Carolina teenager killed his father before heading to a local elementary school and shooting three people. Two students and a teacher were injured during the shooting at Townsville Elementary School on Wednesday (28 September), Medshore Ambulance Service announced.
The shooter, who has not been identified, was "subdued" by an off-duty police officer, Reverend Kyle Caudell of Double Springs Baptist Church told reporters. Investigators said the shooter killed his 47-year-old father, Jeffrey Osborne, before injuring three others at the school, the BBC reported.
The incident was reported around 1.45pm EST/6.45pm BST, the Oconee County Sheriff's Office said. Multiple law enforcement agencies, along with EMS (emergency medical services) and LifeFlight, responded to the scene, Greenville Online reported.
"There were some heroes here today," the local fire department chaplain said, according to Greenville Online.
Caudell said the teachers, school staff and law enforcement were prepared to handle the situation following a recent drill. "Everything went off just like clockwork. It could have been a tonne worse."
According to Greenville Online, the teenage shooter was in custody. A teacher, who was shot in the shoulder, was transported to AnMed Medical Center.
At least one of the two injured students was taken by helicopter to the Pediatric Center at Greenville Health System. One of the students was shot in the leg and the other in the foot. Both were being treated for non-life threatening injuries, the coroner said.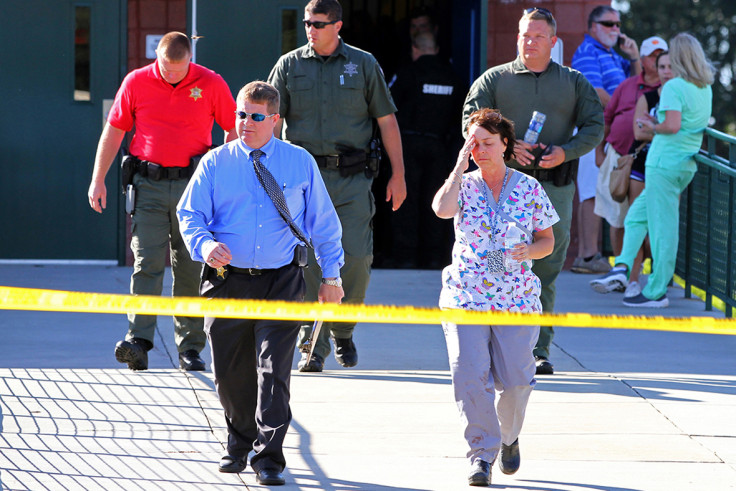 The teacher is in good condition and one of the children, also in good condition, has been discharged. Law enforcement said that there were no further threats to the community. Students were taken to Oak Dale Baptist Church after the shooting and had all been picked up.
Meanwhile, The Anderson County Coroner's Office also revealed that a man was discovered dead near the school and that it may be related to the shooting at the school. Officials reportedly escorted some people to their homes, while a sheriff's deputy blocked the road leading to the house.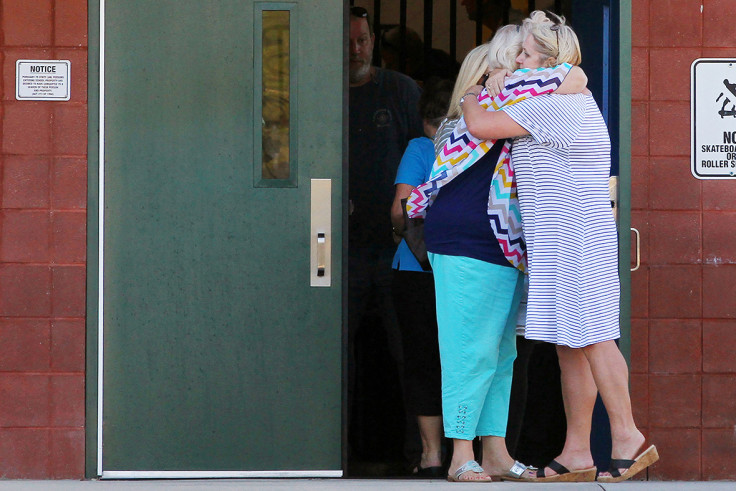 South Carolina Governor Nikki Haley released a statement following the shooting calling for prayers for those affected. "As we work together with law enforcement to make sure they have the support they need to investigate what happened in Townville, Michael and I ask that everyone across South Carolina join us in praying for the entire Townsville Elementary School family and those touched by today's tragedy."
According to CNN, the elementary school has about 280 students and approximately 30 school employees are listed on the school's website. The school serves students in grades pre-kindergarten through sixth grade. The community of Townville has a population of about 4,000 people and is located near the Georgia-South Carolina line.