Teenager Beheaded in a Nigerian Money Ritual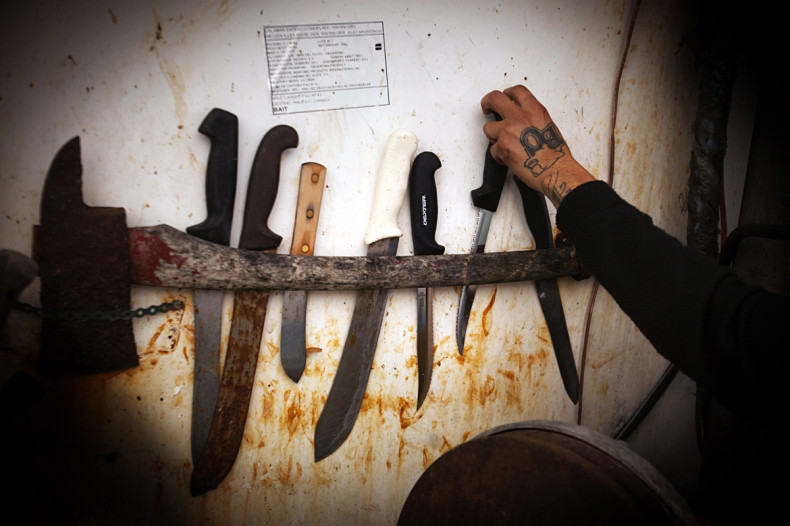 A teenager was violently beheaded, and drained of his blood to perform a ritual for financial profit in Lagos, Nigeria. Muyideen Salaam, the accused, claimed that he was tempted to opt for the money ritual after his wife left with their two children, Nigerian Newspaper Vanguard reported.
Salaam recounted: "I was alone in the video shop club owned by my master when one of my friends, Nuru, said that he knew someone who could make us rich. He told me all that was needed was just the blood of a boy of about 15 years of age."
Salaam and Nuru together plotted a plan to abduct 13-year-old Rilwan Amuda, since they had easy access to him.
Salaam said, "On that fateful day, I called Rilwan and touched him with the ring, the herbalist gave me. To my surprise, he became dumb and followed us to the shrine. We kept him there until it was dark. When it was midnight and there was no-one in sight, we took him away from the shrine and laid him on the ground.
"Nuru slashed his throat with a knife given to us by the herbalist, I held a bowl close to his neck for the blood to pour into it. Rilwan did not put up any resistance as promised by Baba [the herbalist] because he was hypnotised."
After collecting Rilwan's blood in a bowl, they mercilessly dumped his body on the expressway to make it look like an accident. Thereafter, the accused admitted to taking a bath with the blood, mixed with a native soap, as instructed by Baba, in their bid to become rich.
Salaam said that he waited for three days, and when the ritual didn't make him rich, he went out to pick a fight with Baba, when he was confronted by Rilwan's mother.
After Salaam's arrest, policemen reportedly took him to the herbalist shrine where the suspect showed them the bowl that was used to drain Rilwan's blood. The herbalist, identified as Soji Akodiya, did not deny demanding the human blood offering from Salaam and Nuru, but stated that the killing did not take place in his shrine.
The herbalist then went on to explain that his ritual did not work because they did not follow his instructions properly. The instruction was to bathe with the concoction nine days after its preparation but they used it on the third day, he added.
There have been several instances of ritual killing in the state. A women's head was chopped off for alleged ritual practices in Arigidi Akoko in Akoko northwest area of Ondo State this week. Police are investigating the case, but no arrests have been made so far.