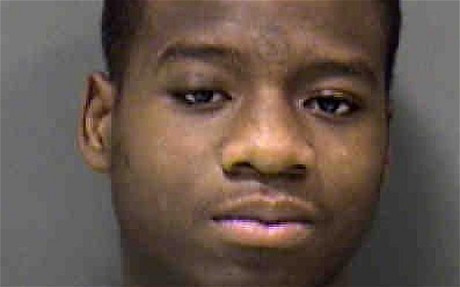 A teenager will stand trial for the murder of two British friends who were holidaying in Florida.
Shawn Tyson, who turns 17 on the same day as the trial, is accused of gunning down James Kouzaris, 24, and James Cooper, 25, both former students of the University of Sheffield.
Their bodies were found 50ft (16 metres) apart in the Newtown area of northern Saratosa, an area with a high crime rate, in April 2011.
Karen Fraivillig, assistant state attorney, said: "Witnesses were very reluctant [to come forward] at first, mostly because of the fear of retaliation or the no-snitching rule.
"I can't praise the detectives in the case highly enough. They told me the witnesses knew more than they were saying and they kept going back until they got them to talk.
"This is about justice for two beautiful children, bright, athletic, charming young men in the prime of their life who were killed for no reason."
Tyson denies two counts of murder and faces life in jail. He will be spared the death penalty, however, as Florida state law applies that sentence only to people who were 18 or over at the time of the crime.
Detectives have been unable to determine what the two British men were doing in Saratosa, 12 miles from their luxury holiday home in Longboat Key, Florida.
Capt Paul Sutton, of Sarasota's police department, said detectives were examining all theories as to why the men entered the no-go area. They may have befriended someone who lived there, he said.
"It is very unusual to find tourists or visitors in this area," said Sutton. "It is a residential neighbourhood with no shops and no bars. We do not know what brought them here at 3am."
Kouzaris' sister, Emily, said on Facebook: "My brother was a legend and he will be missed and loved by many, many people."
Paul Davies and Joe Hallet, friends of the pair, will be making the journey after setting up the Always a Chance foundation in memory of the victims. The foundation has been set up in the hope of tackling youth crime in Britain.
Rev Wade Harvin, the chairman of Newtown's community development board, said: "As unfortunate as this was, and as hard as it was that this happened here, the community has come together and is working together with a new feeling of optimism.
"People realise that we have to work collectively with the police to make sure that the crime rate drops and not live in fear of over-the-top individuals."