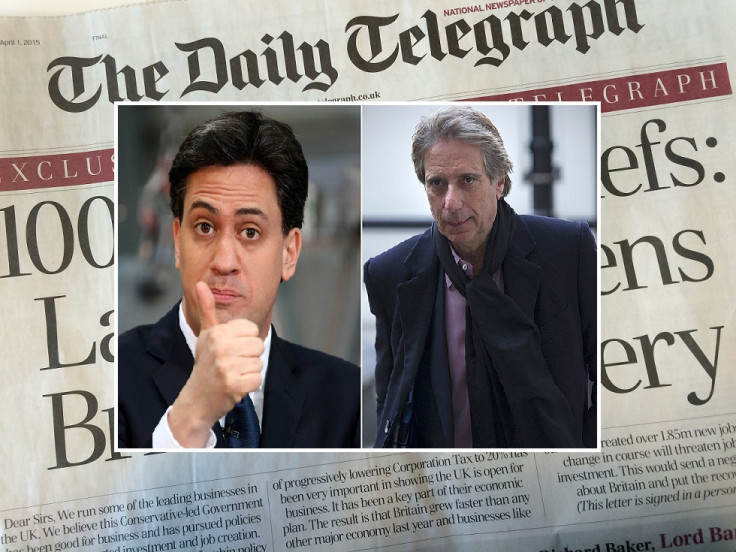 The belligerent business chief who has declared war on "f*****g German and American" retail rivals also added his name to a letter backing David Cameron in the general election campaign.
Iceland chief Malcolm Walker pulled no punches in an exclusive interview with IBTimes UK by attacking foreign firms in a foul-mouthed outburst that was far from politically correct.
Hitting out at "foreign" high-street supermarket chains Aldi and Asda, Walker insisted his own frozen food chain will win the price war raging between firms in the battle for the money in consumers' pockets.
The outburst came as Walker added his name to a letter attacking Labour in the Telegraph. Warning a Labour victory on 7 May would derail Britain's economic recovery by threatening jobs and putting off investors, his signature on the letter from 100 captains of industry is a boost to Cameron and the Conservative party.
"We believe a change in course will threaten jobs and deter investment. This would send a negative message about Britain and put the recovery at risk," they said in the letter.
Cameron called it an "unprecedented intervention" and an "unprecedented" endorsement of the Conservative long-term economic plan.
About 20 of the signatories are thought to be long-standing Conservative supporters. It came as Labour promised new rights for workers on zero-hour contracts.
Ed Miliband said a future Labour government would guarantee zero-hour workers the right to a formal contract after 12 weeks of regular work, a move he said would reduce economic insecurity but which was criticised by employers.
Walker's support will come as a boost for the Tories, now campaigning is underway in earnest.
Miliband scored early points by performing strongly in last week's TV debate, in which Cameron was left lagging behind the Labour leader. Soon afterward, a poll putting the Tories four points behind shook up the race.
These early setbacks may have left Cameron feeling as hostile toward Miliband as Walker evidently does about his business rivals.
But whereas the Iceland boss can use such industrial language freely, Cameron is duty bound to keep smiling for the cameras – however much his opponent's performance may have had him cursing.