Television presenter calls for Muslim immigrants to be barred from Australia
'This stereotyping of Muslims does nothing but breed hate' anti-racism commissioner responds.
Television presenter Sonia Kruger has been criticised after calling for Muslims to be barred from entering Australia.
The host of Channel Nine's The Voice and Today Extra said she agreed with US Republican presidential candidate Donald Trump, who has called for a similar ban to be imposed in the US.
"There is a correlation between the number of people in a country who are Muslim and the number of terrorist attacks," she said in a discussion of the Nice attack with Today's Lisa Wikinson.
"I have a lot of very good friends who are Muslim, who are peace-loving, who are beautiful people, but there are fanatics.
"Personally, I would like to see it stop now for Australia. I want to feel safe and I want to see freedom of speech."
Kruger made the remarks when asked if she backed the views of Herald Sun columnist Andrew Bolt, who argued in a column "the more Muslims we import, the more danger we are in".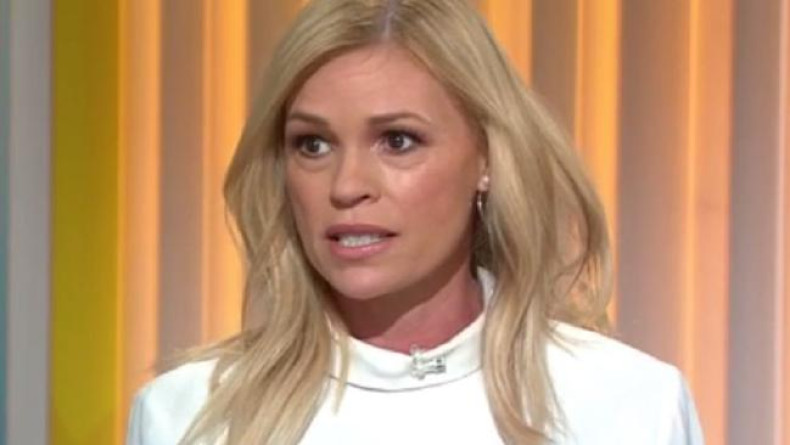 She repeated Bolt's claim that France was more exposed to terror attacks because of its large Muslim community, and that because Japan did not have a large Muslim population it was unlikely to be attacked.
"I want to feel safe, as all of our citizens do when they go out to celebrate Australia Day, and I'd like to see freedom of speech," Kruger said.
Her statements were challenged by co-host David Campbell, who said: "I'd like to see freedom of religion as well, as well as freedom of speech. They both go hand in hand." He described Bolt's column as the sort of article that "breeds hate".
When asked if she was advocating a policy like Trump's of closing Australia's borders to Muslims, she replied: "I think we have something like 500,000 now in our country, and perhaps it is, but for the safety of the citizens here, I think it is important."
Kruger is well known in Australia as presenter of Dancing with the Stars and for her role as Tina Sparkle in the hit 1992 film Strictly Ballroom. She subsequently became a news reporter on the Tonight Today show.
Australia's Race Discrimination Commissioner Tim Soutphommasane criticised Kruger's comments.
"This stereotyping of Muslims does nothing but breed hate, as@DavidCampbell73 says – let's speak out against it," he said.
The chief executive of the Migration Council of Australia, Carla Wilshire, told ABC community spokespeople needed to protect social cohesion.
"We have run a non-discriminatory immigration programme which has served us well for decades," Ms Wilshire said.
"We need to actively safeguard our social cohesion and all leaders of our community need to play a role in doing that."
A Channel Nine spokeswoman said the network believed in "freedom of speech and the Mixed Grill segment on The Today Show is a place where that happens".
"Sonia, David and Lisa each expressed a variety of opinions on the show this morning," she added.