Ten upcoming 2018 movies that aren't sequels, remakes or reboots
Black Panther, Early Man and A Wrinkle in Time make our list.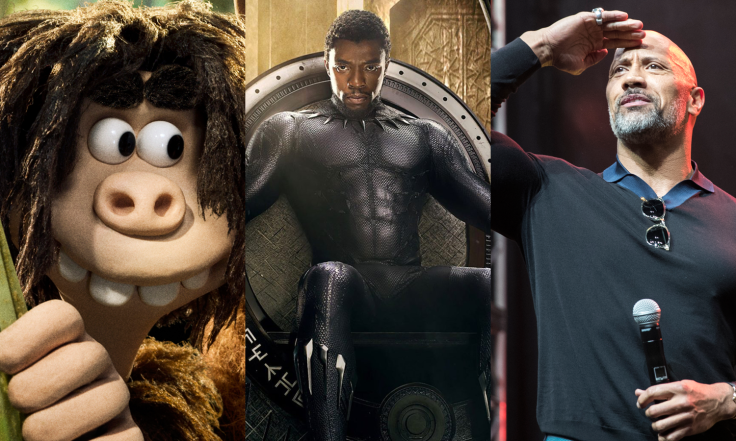 Another year of cinematic treats will invariably bring with it a host of franchise-expanding sequels, generally unnecessary prequels and risky reboots. Avengers: Infinity War, The Incredibles 2 and Mission Impossible 6 are just a few of them.
We're greatly looking forward to those films, but where are the original films and new experiences moviegoers will get to sample? Here are our most anticipated movies of 2018 that aren't sequels, prequels, remakes or reboots.
Early Man
Aardman Animations' first stop-motion feature since 2015's Shaun the Sheep Movie is about the primitive peoples of the Stone Age clashing with the technologically advanced people of the incoming Bronze Age.
Eddie Redmayne plays Dug alongside Maisie Williams as love interest Goona, while Tom Hiddleston appears to be having fun with an odd accent as the film's villain, Lord Nooth, who runs a Bronze Age City.
Release date: 26 January
God Particle
God Particle, from director Julius Onah and producer JJ Abrams, probably featured on a fair few lists like this last year. That's because a lengthy post-production delayed the film's release from February 2017 to October, and now February 2018.
All we know about the film is it follows a team of astronauts orbiting Earth who are left alone after a scientific experiment involving a Hadron Collider-style particle accelerator causes the Earth to vanish.
It's an interesting premise, but the real reasons to be excited are twofold. It has an incredible cast, including Daniel Bruhl, Elizabeth Debicki, Gugu Mbatha-Raw and David Oyelowo, and it's also the third instalment in the Cloverfield series.
Like 10 Cloverfield Lane last year however, this film won't directly connect to those before it.
Release date: 9 February
Black Panther
Black Panther is Marvel's final stop before Infinity War brings an entire cinematic universe together, and will flesh out a part of that universe only teased before: Wakanda. The fictional African nation will be important to the future of the MCU, and this is when we'll learn a lot more about it.
The film stars Chadwick Boseman as T'Challa, aka Black Panther. Notably he's the first black actor to star in a major superhero movie during this modern era, and the first since Wesley Snipes in 2004's Blade Trinity.
Boseman leads a cast of predominantly black actors, including Michael B Jordan, Lupita Nyong'o, Danai Gurira, Angela Bassett and Forest Whitaker, assembled by writer and director Ryan Coogler (Creed, Fruitvale Station).
Release date: 12 February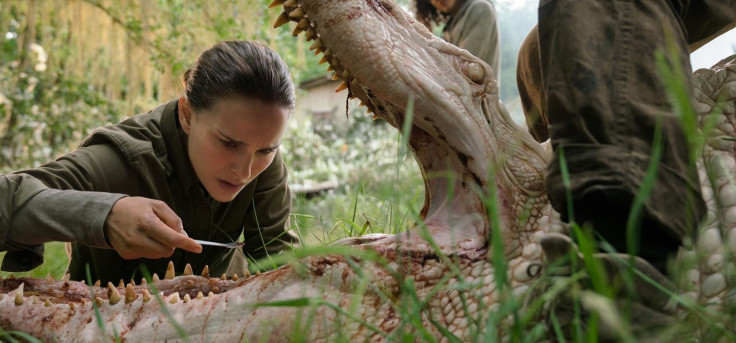 Annihilation
Alex Garland is the man responsible for writing and directing 2015's Ex Machina: one of the best science fiction films of recent years. Naturally, there's a great deal of excitement for his follow-up, an adaptation of Jeff VanderMeer's "unfilmable" novel.
Natalie Portman stars as a biologist searching for her husband (Oscar Isaac) in an environmental disaster zone that ends up being – to put it in spoiler-free terms – deeply, deeply weird. As the synopsis puts it, it's a place "where the laws of nature don't apply".
Release date: 23 February
A Wrinkle in Time
A live action Disney adventure from the House of Mouse itself (rather than, say, Marvel or LucasFilm), A Wrinkle in Time is a science fiction story about a group of youngsters and their strange journey through space and time.
At the helm is Ava DuVernay, directing her first major blockbuster having shot to prominence with the releases of Martin Luther King Jr biopic Selma – which deserved a great many more Oscar nominations than the one it received – and documentary 13th.
DuVernay has assembled a top cast that includes Chris Pine, Reese Witherspoon, Oprah Winfrey, Zach Galifinakis, Gugu Mbatha-Raw, Mindy Kaling and a group of youngsters who may well break through as stars for the future.
Release date: 23 March
Ready Player One
Ernest Cline's popular book is divisive – you either love the flood of nostalgic pop culture references or hate them – but the big screen adaptation should be less so, given the man in charge in none other than the legendary Steven Spielberg.
Book and film are about a young man living in a poverty-stricken area who, like most of those around him, spends most of his days in a massively-multiplayer virtual reality world called OASIS, where people can live out all their pop culture fantasies.
Expect references aplenty (the teaser trailer alone features Freddy Kruger, Duke Nukem, The Iron Giant and Back to the Future's DeLorean), which alone could be fun in a visually-spectacular blockbuster. With Spielberg in charge however, expect a bit more.
Release date: 30 March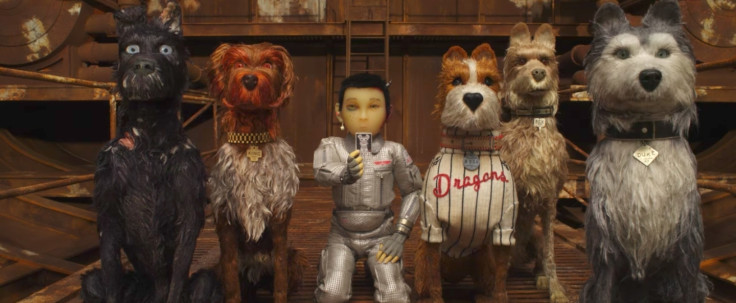 Isle of Dogs
Master of quaint Wes Anderson's follow-up to The Grand Budapest Hotel, is his second stop-motion feature, following 2009's wonderful Fantastic Mr Fox. Set in Japan, Isle of Dogs is about a literal island of dogs, where a young boy goes to search for his beloved missing canine.
Anderson has always been able to attract incredible casts and his latest is no different. Bryan Cranston, Scarlett Johansson, Bill Murray, Jeff Goldblum, Frances McDormand, Edward Norton and Greta Gerwig just scratch the surface.
Release date: 30 March
Skyscraper
Next year Dwayne 'The Rock' Johnson takes on city-levelling beasts in video game adaptation Rampage, but the film to really be excited about is Skyscraper, which on paper appears to be the A-lister's very own Die Hard.
The Rock has been the biggest "action movie star" in Hollywood for a while now, despite never being in a truly classic action movie. Perhaps this will be it. In the film, Johnson plays a war veteran framed for a devastating skyscraper fire, who must try clear his name and rescue his family trapped inside the towering building.
Release date: 13 July
First Man
Writer and director Damien Chazelle hasn't put a foot wrong in his short feature film career so far. The 32-year-old won acclaim for the searing Whiplash, and became the youngest person to ever win the Oscar for Best Director with his smash hit follow-up La La Land earlier this year.
His next film promises to be very different. First Man is a biographical drama about Neil Armstrong with Ryan Gosling in the lead role. The film will focus on the Apollo 11 mission to the moon, and features an all-star cast including Claire Foy, Kyle Chandler, Jason Clarke and Corey Stoll.
Release date: 2 November
Untitled Chris Morris Film
We know very little about the next film from British satirist Chris Morris, but his involvement alone is reason enough for it to make our list. The creator and star of British comedy classics The Day Today and Brass Eye turned to directing in 2010, and the result was Four Lions.
Four Lions was a brilliant, wry comedy about incompetent would-be terrorists that struck a perfect balance between its dark subject matter and its absurdist humour. Its success has seemingly granted Morris a bigger budget, which he's used to hire Anna Kendrick.
She'll be the star, alongside Orange is the New Black's Danielle Brooks.
Release date: TBA